15th August 2019
Songwriting Competition - a game on the Mix Challenge community
---
I tried to reach out to the moderators to maybe change the topic title of the old thread to re-purpose it. I didn't get a response however. So I'm setting up a thread that is updated irregularly for everyone to check in, ask questions, etc. I hope this is okay and adds to the readability of this forum.
Hello there, nice people of Gearslutz.
I'd like to make all readers of this forum aware of the
Mix Challenge
audio community. More specifically the monthly recurring Songwriting Competition.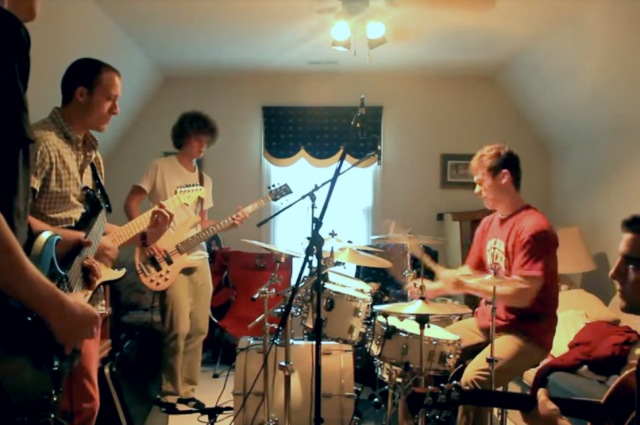 Image Source: Youtube, screenshot of
Helmsdrums
"Improvised Jam Session" on Youtube, released under Youtube Standard License
What is the Songwriting Competition (or SWC in short)?
The Songwriting Competition (SWC in short) is a monthly recurring friendly competition. At the start of each month, you're given a theme and in some cases even a genre. You then have 24 days to create a production with whatever tools you have at your disposal. The game starts on each 1st of the month, and ends on the 24th at 11:59pm Central European Time (Germany, to be precise).
Sounds interesting - how long as this been going on?
Since September 2017. As of the time stamp of this post, we're 24 months into the game and are running SWC024. But as with every community, we would love to see more participation. The more contestants, the more feedback, the more fun.
What are the general themes?
There is no definite plot thread. It's just what comes to mind to the staff, the Patrons of the community or the participants. So far we tackled topics like scary stories on Halloween, creating image themes for a video game, having dedicated Metal and Techno months each, etc. In September 2018, we covered the topic "Mental Health". In January 2019, we had a very popular "limited sound set" Songwriting Competition, where the sound sources were provided by forum members. And in May 2019, we tackled the 80s Synth-Pop/Rock genre parallel to Superbooth 2019.
There are more interesting themes and genres in queue. I'm sure there will be something available for everyone. Especially those that want to step a bit out of their comfort zone and try new things.
Interesting, so what are the rules?
Super simplified:
check the Mix Challenge forum on the 1st of the month for the theme and desired genre
then start to create a production with whatever tools are at your disposal, collaborate with as many people as you want - as long as the production has been made "recently" / for this game
make your entry downloadable and present it on the Mix Challenge forum
once the submission period has ended, grab all productions and listen to each entry
then give feedback (this is mandatory) to your top 20 contestants and also rank them in order (1st Place = 20 points, 2nd Place = 19 Points, etc)
after the feedback and voting period has ended, wait for the score sheet and cross your fingers to maybe even land on the Winners Podium
There is a more detailed "Rules and Guidelines" to cover all possible eventualities on the
Mix Challenge
forum.
Did I pique your interest? If so, then head over to the Mix Challenge homepage and take a closer look. Joining is absolutely free. And if you like it over there, please do spread the word on social media.
More on:
https://mix-challenge.com
Thank you for your time.
If you have any questions, feel free to ask and I try to answer them ASAP.