23rd June 2006
Moderator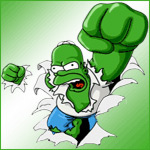 Quote:
Originally Posted by John Peacock
Who's doing what now?!
John... I have new jumbo sized pictures on my website (the part you left out of my quote stating they are on the site & the whole point of that post).
Yes, I announced we will have demo units to try... I did start the thread, and it is the New Product Alert section.
What I didn't do, is name off other un-related brands & modules that I sell. Which, if you didn't pick up on, is what I was referring to in that post.
If you feel you want to discuss it further please drop me a PM.
Now back to what's important... talk about these EQ's! thumbsup