21st May 2003
Moderator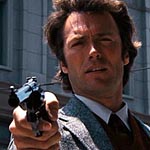 Focusrite OctoPre
---
Perhaps I should have posted this in the Moan Zone, but today we had in for service a Focusrite Octopre that was oscillating on one channel. The fault turned out be a factory modification piece of wire replacing a missing ground track on the circuit board which had come adrift. I suppose no product is perfect, but I thought this mod was a bit messy from someone like Focusrite.

But then I read the user manual, the FAQ page to be exact and I quote;

"IS THE OCTOPRE A CLASS A DEVICE AND IS THAT IMPORTANT?
Yes. the Octopre is a Class A Device. Why? Well Class A is a type of amplifier design......"

I won't bore you with all the blurb, but later in the same paragraph it states;

"...Cheaper processors use IC amplifiers which run close to Class B..."

Then in the next paragraph;

'MY OCTOPRE GETS QUITE HOT WHEN IN USE. SHOULD I BE WORRIED ABOUT THIS?
No. This is the result of the high-quality Class A circuitry inside your Octopre and should not be a problem..."

The whole thing leads you to believe there are no IC amplifiers in this product. Well, the Octopre does have a Class A mic input amp, but it ends there. There are 5 IC op amps in the signal path after that and another 3 when the dynamics are switched in.

IMO the statement the OctoPre is a Class A device is a complete lie. As a manufacturer of gear myself I find this sort of stuff misleading to the potential buyer and appalling conduct on the part of Focusrite.

Tim.