7th August 2020
Gear Nut
Stratocaster - technical questions for dead guitar
---
Hi all,
sorry for the huge post - here's a tech question regarding my stratocaster. I bought this guitar used a long while ago. Beautiful sound and feel. When the thing failed, I took it to the shop. According to them, two of my pickups are dead (shorted out). They did mention that one of them was still working (neck or bridge, can't remember).
Question 1: anyone know these pickups? Do they really just break for no good reason?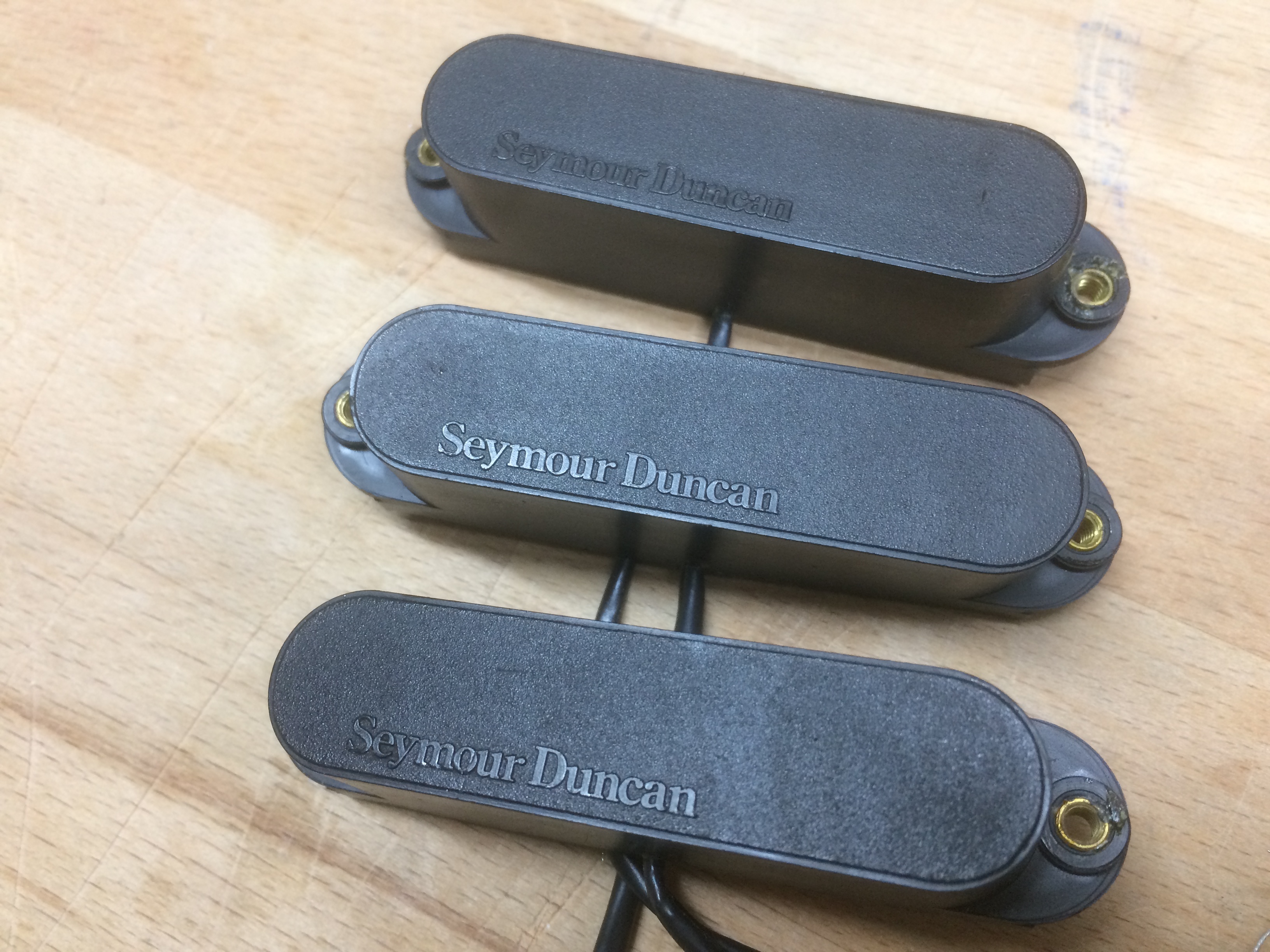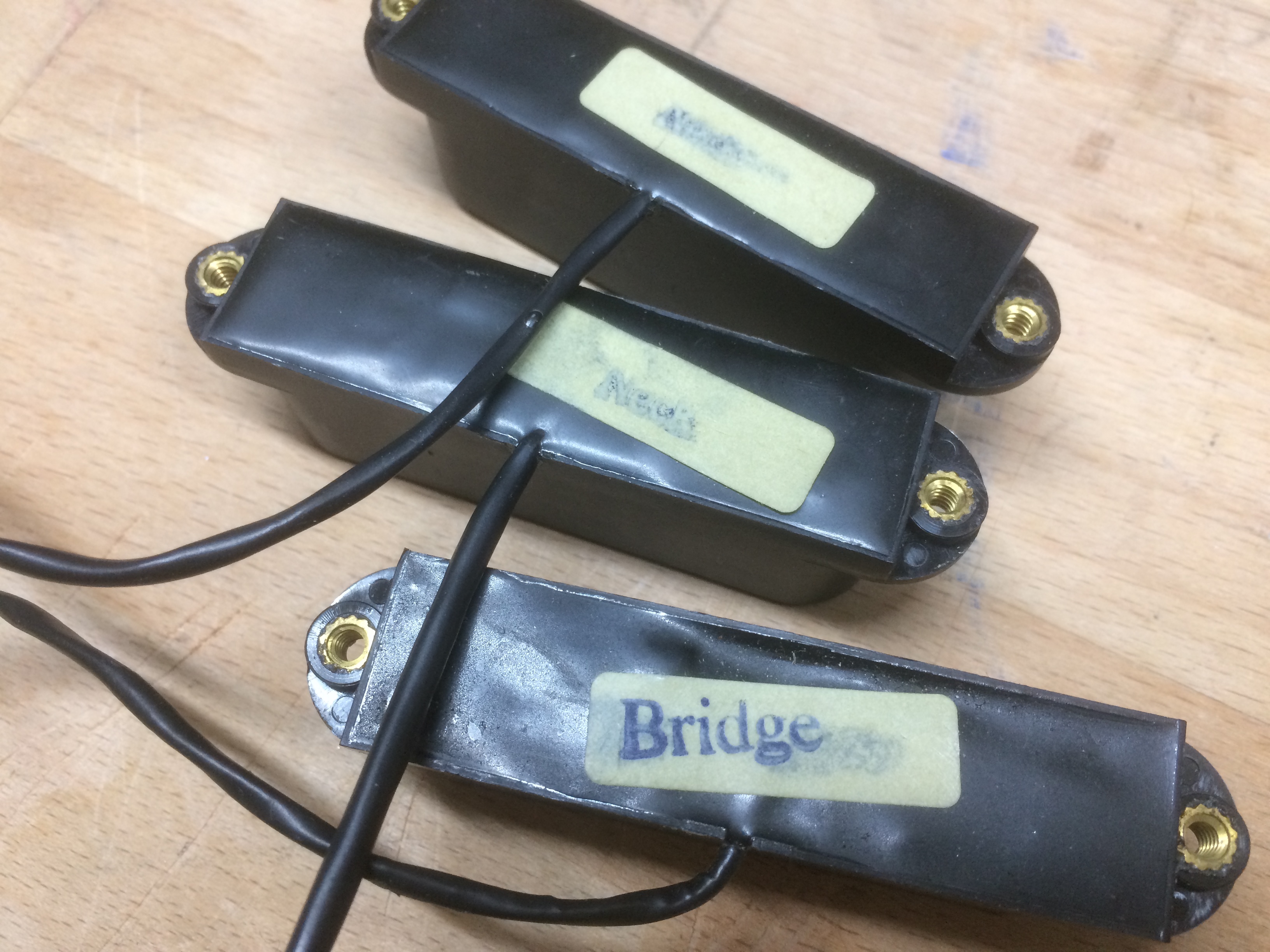 The shop left me with desoldered pickups. I can solder, but I don't understand electronics. In the image, you can see the 'stellar' soldering job that was done by whoever fitted the instrument with the active SD pickups.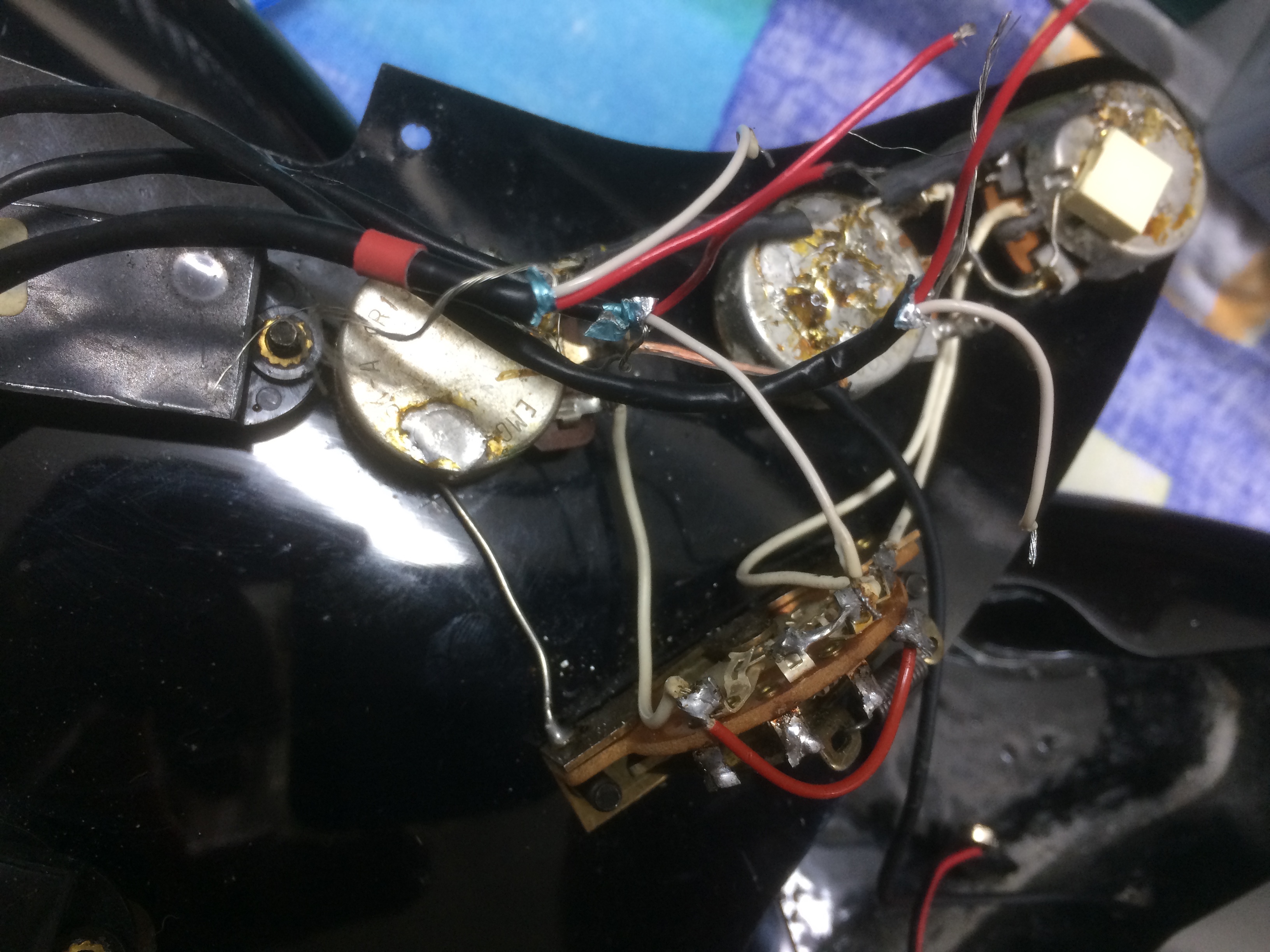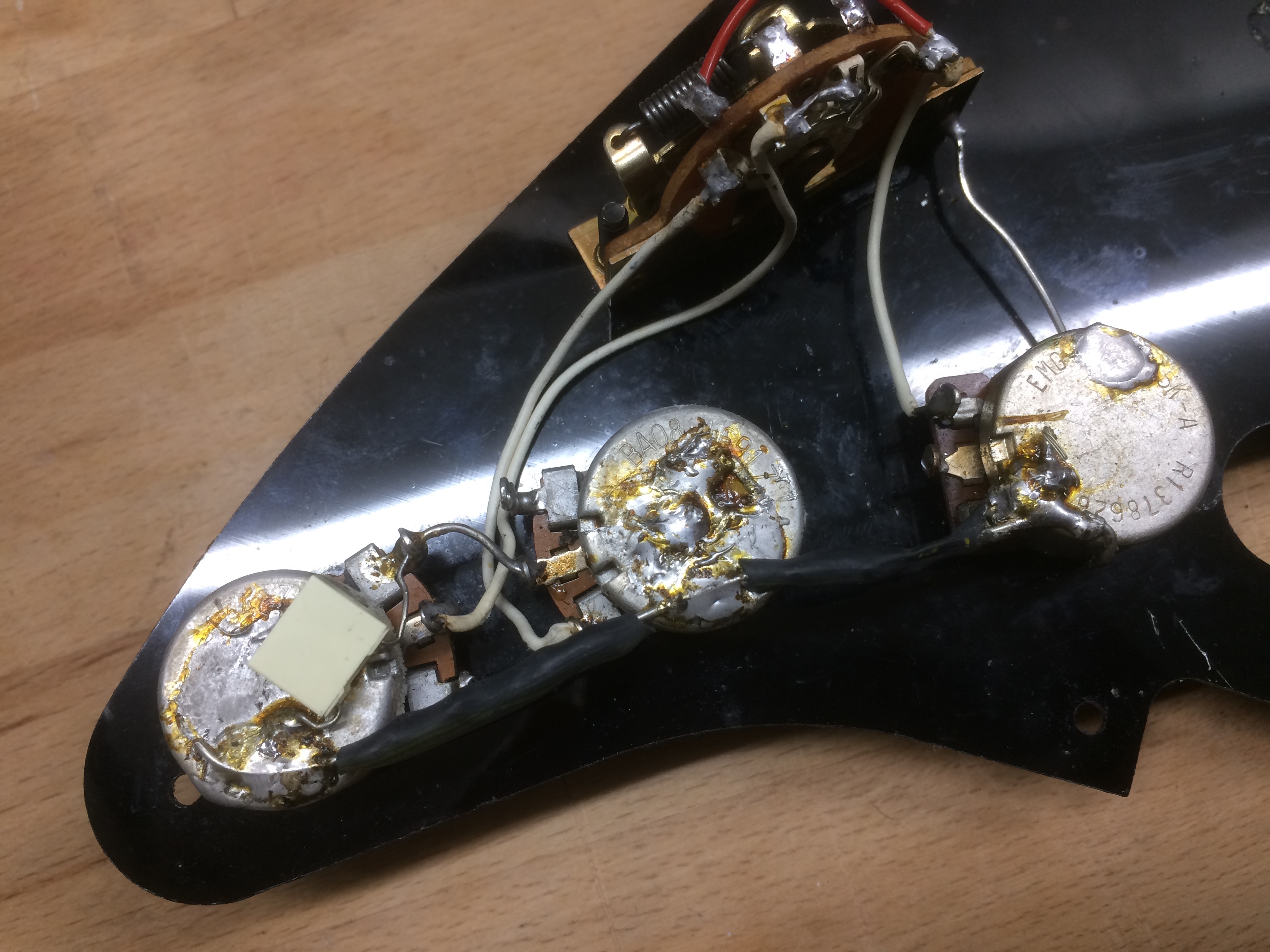 I wanted to know which pickup is good and started by desoldering everything and cleaning up as much as possible. You can see the crazy amount of solder I took out.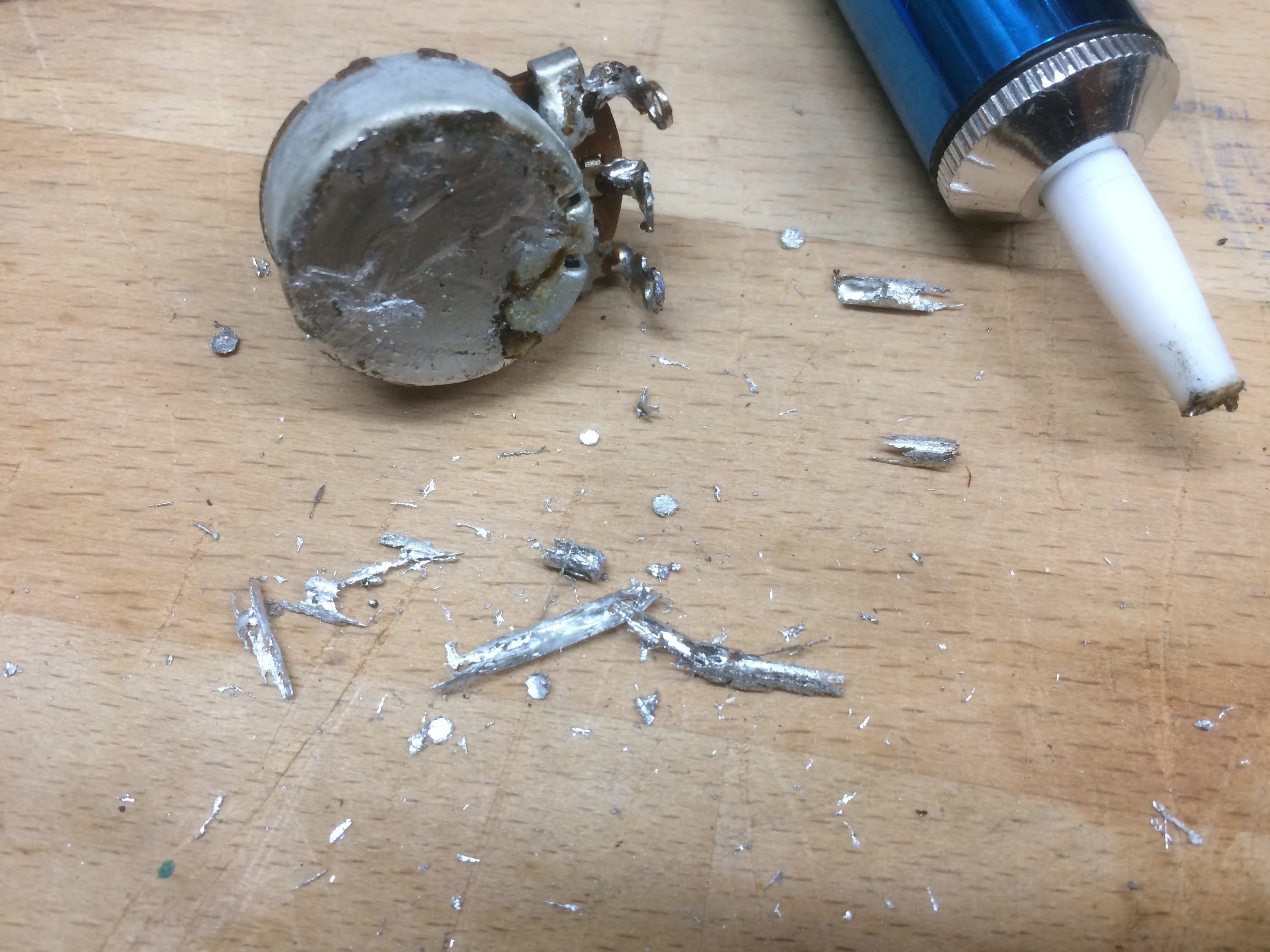 Next, I soldered everything back together again, however, the wiring scheme I used was different from what was used before. Before, every leg of the 5-way switch and the pots were used. I referred to a wiring scheme from the Seymour Duncan web site which is shown below. One leg of the capacitor broke off, but my understanding is that this only affects the sound somehow and is not a vital part for testing.
The guitar makes no sound whatsoever. I was hoping to hear at least one pickup (and secretly hoped all of them came back to life

).
Question 2: Does the connection scheme look right?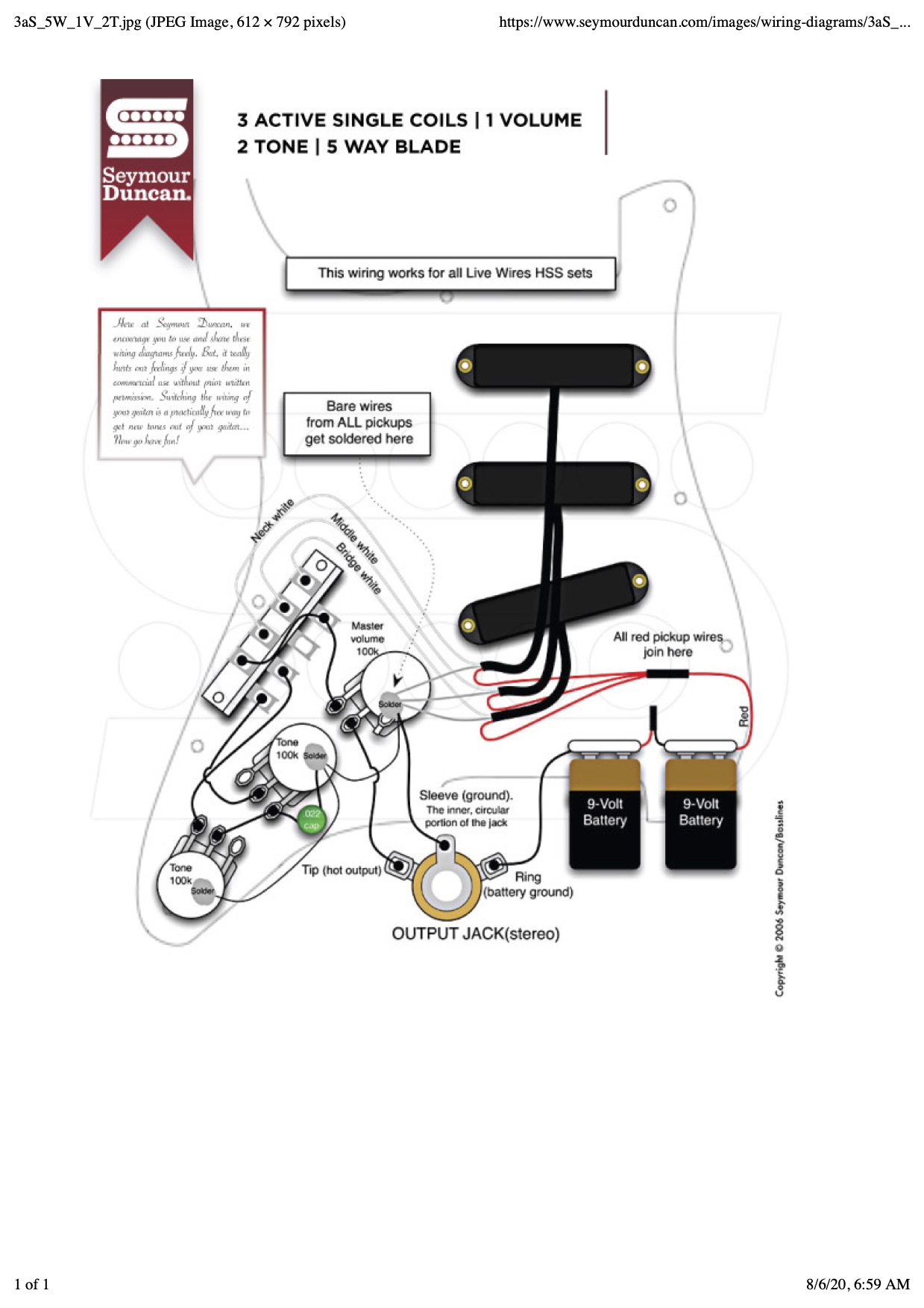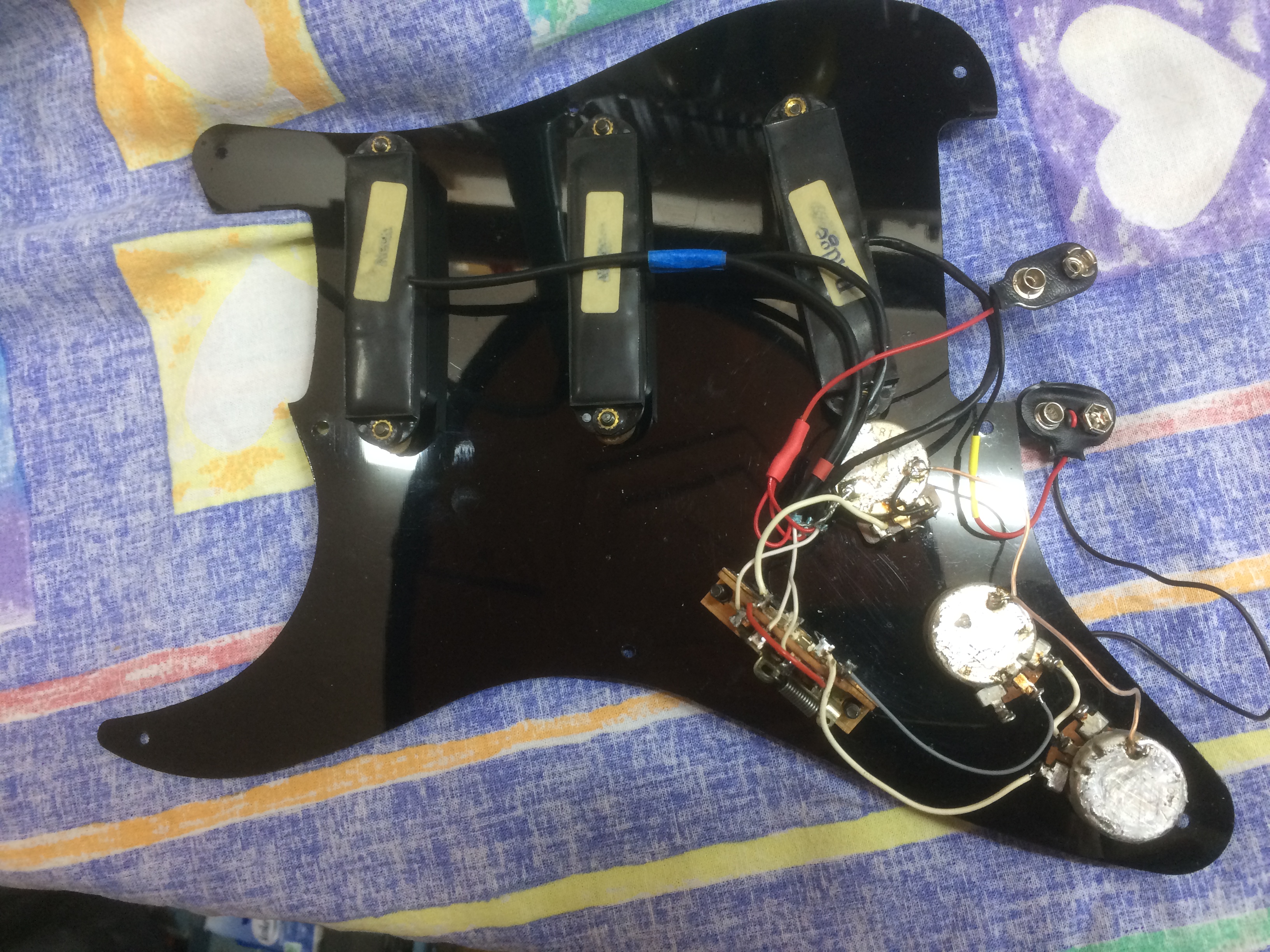 As you can see in the video clip, all pickups have about the same reading on the multi meter. All readings with cable plugged in and taken from the other end of the cable (that would go into the amp). If the pickups were indeed shorted out, I would exoect infinity or through (beep), but nothing in between.
Question 3: What does this reading tell me? Is it possible that dead pickups give out such a reading and is there anything else I can test for?
If you're still reading, thank you very much. I will likely have to replace everything under the pick guard, but perhaps I'll learn a bit while I'm at it. Thanks for any input on this!
Stefan