17th January 2015
Super Moderator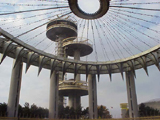 An important message about Popular Tags Remote Possibilities... Forum!
---
As many of you already know, I have spent an insane amount of time creating and building on the Popular Tag search list for this forum.

I'm doing my best to keep it as solid as possible.
Can you help me keep this system as concise as possible?

Please consider only use the Tags that already exist in the Popular Tag list.
By doing this redundant words that clutter the list and yield minimal thread count searches will be avoided.

I have been deleting as many of these unnecessary and needless Tags as possible, but it has been talking way more time than I have to invest in the project.

The idea is to be able to give you folks as much information clearly with as few Tag words as possible.

Furthermore, please do not list any BRAND NAMES or MODEL NUMBERS!
This is a big no-no and should not be added to the Popular Tag list under any circumstances!

Keep in mind, I do reserve the right to remove the Tags, or delete the thread entirely if I believe the poster is deliberate or purposive.

That being said, if you cannot find a Tag that closely represents your thread please contact me so we can discuss this further. If you have Tag word suggestions please PM me or post your comments here first. I'm here ready to listen to any advice you may have, especially if hasn't been covered in the Popular Tag list.

Remember, do not type in words that will only be deleted. I'm not here to (police) remove or delete threads, but I will do what I need to do. I want to have an emphasis on the completeness of the Popular Tag list without all the superfluous extras. I believe this will benefit all of us in the long run!