2nd August 2005
Super Moderator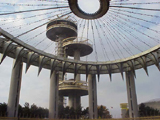 Last Minute Gigs Stories...
---
When I say "Last Minute" I mean same day or the night before, et cetera, etc. How many of you folks been there? And, what did you do to facilitate that request?

I my three decade career I may have done more than two last minute gigs but, only two of them were memorable enough to remember for a life time.

Here are my two super last minute gig stories...

The first one that stuck in my mind was when I got a call from an associate to record James Brown at Studio 54 for a 1981 live concert video shoot. He asked me if I wanted to record JB. Needless to say, I said, of course when is the gig? He replied, right now! They're doing a sound check and rehearsing as we speak. How fast can you get to us? I said, the gear is ready to go but, I don't think I can get a crew quick enough to make this happen. He said, I got plenty of crew, just come down and we'll provide everything else. I raced down to the venue; we started setting up; we literally had a "bucket brigade" set up for this task. Believe it or not, we set everything up and still had time to record the last song of their rehearsal/sound check to play around with before the start of the live video shoot. Crazy, right?

The other time was in the early 90s. I got a call from MTV to record the Red Hot Chili Peppers at Roseland Ballroom for a live concert video shoot. I got the call the night before. We were updating our truck. We had most of the bays out getting ready to rewire the entire patchbay. The crew was in the process of severing the cables to the audio patchbay. I ask my MTV contact to hold the line a second so I can check on my crew and see if it was possibile to do this gig for them. I raced into to the truck and screamed STOP, DON'T CUT ANYTHING! I asked Ed if he cut any lines yet. I was just about to, he replied. I said, stop the process, can you get everything back in order enough to do a gig tomorrow. He said, yes we can. I raced back to the phone and told them we can do the gig. The only problem was MTV still didn't have the rights to the show. We had to wait until the following day (show day that is) to find out if it was a go or not. I ask what time would she know. She said, sometime in the morning. Well, it was early afternoon and we still didn't know. We held the wiring project up to make this happen for them and we still didn't know what was going on. Since we haven't heard from them, I was about to start the wiring process all over again but, I held tight a bit longer. A few hours later, we got the call that it was a go. Again, we raced down to the venue and started setting up during their sound check. Unfortunately for us the sound company wasn't very happy about the situation so, more time was wasted dealing with their issues. In any event the show got recorded and it aired a few weeks later.

What about you folks? Any crazy stories to tell? I'm all ears.