14th January 2003
Super Moderator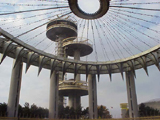 Cro-Mags @ Eastside Sound Studios and stuff...
---
I grabbed part of this quote from another thread....
Quote:
Originally posted by lheast
For Remoteness-
Hey Steve,
Thanks for the tapes -I had the factory jumping in Nashville- Too bad I did not have a copy of your recording of Milo Z. That was a great night and you and your crew caught both acts without a hitch. Sort of nice the way i sat on my ass and watched. Can you come to my studio and let me just sit there. Hey, Remember when you cut the Cro-Mags at my place back in the 80"s. Wow, a classic. Maybe I will lure you back in the studio. Thanks for posting the SeriesTen info.
Lou Holtzman
EastSide Sound
NYC
Lou,
It was my pleasure to help an old buddy, providing some DA88 tapes for your Harrison Series Ten test in Nashville.
Yeah man, I remember that Milo Z gig. It was during one of the northeast's biggest snow storms. We were coming back from a gig in Boston the night before. I remember how Milo and his band really rock hard. They were totally on point that night. You may have sat on your ass and watched, but I know you very well, if you didn't like something, you would have been right in there.
I'm looking forward in coming to your new studio whether or not I let you just sit there and do nothing. heh
I remember when I recorded and mixed the Cro-Mags' first record at your place. We did it on a Soundworkshop console! If I remember correctly, kids would call you at the studio, years later, asking you questions about it. They thought the recording was done on the Neve you had... Right Lou, didn't you mention something like that to me many years ago?
I also remember, I wanted to take the drums out of the drum booth and place them in the middle of your studio? Originally you didn't want me to do it, but we did. We also placed the bass and GTRs in the iso booths and did the scratch vocals between the studio/control room air lock, if I'm not mistaken. It was a really long time ago, so some of it is fuzzy now.
That "Age of Quarrel" record is a classic now. Many bands base their sound on that record. And we did it on a Soundworkshop...
We did a series of 13 live shows in the early 90s for MTV called, "Hangin' w/ MTV." During one of the dates, we had Skid Row performing with Rob Halford. Well, during the sound check, Sebastian Bach came into the truck and listened to a portion of the soundcheck we recorded for their approval. Sebastian kneeled down to me and said something like, "I'm looking for the same sound they got on the Cro-Mags' first record." I replied, "Age of Quarrel?" He said, "Yeah." I answered back, "I recorded & mixed that record." He stood up, looked at me and said, "Great, that's all I needed to know." Or something to that effect and walked out of the truck.
After the live show, we were all standing in the green room watching (and listening) to the video we just recorded. While the video was playing, Bach started swinging his arms, spinning around in place, almost clocking me in the head, since there wasn't alot of room where we surrounded the TV monitor. When the song was over, he then swung his long arms around and hugged me while he landed a kiss on my cheek. Man, he was really happy. I forget what he was saying at the time, but he was truly happy with the performance and stuff. I couldn't believe he just did that.
So, I really got to thank Lou for designing a great sounding room. Eastside Sound had the magic. I'm sure the new place will equal or exceed the old place!