28th July 2020
Super Moderator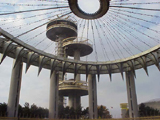 NEWPORT FOLK & JAZZ REVIVAL RADIO 2020!
---
I'm starting a thread about this seriously ambitious project I have been working on for quite some time now.

Since we can't gather at the Fort this year, we came up with a great solution. We created a Newport Folk Revival Radio Show so everyone can enjoy. The Newport Jazz Revival Radio show will air the following weekend.

As some of you may have seen on social media, we've been busy working on these events to take place during the festival weekends.

I plan to get into the details about the various recordings and mixes I have done over my 12 years with the festivals, and also get into what it took to produce the various show elements that span decades.

Please consider tuning in this coming weekend for the Newport Folk Revival Radio Show that I not only recorded and mixed many of the recent bands you will hear, but I also did the sound design of this three (8.5 hour per day) day show.

NEWPORT FOLK REVIVAL RADIO - All weekend long (Friday, July 31 - Sunday, August 2) from 11 AM-7:30 PM EST.

The most memorable sets from the Newport Folk and Aura-sonic/Steve Remote archives spanning from 1959 to 2019 shall be presented! Ways to listen include Newport Folk Radio on TuneIn, WFUV (NYC,) WMVY (Martha's Vineyard, WEXT (Albany) and via newportfolk.org. You can also ask Alexa or Siri to "play Newport Folk Radio." We are adding additional stations, so check your social media sources for more details.

The Newport Jazz Revival Radio Show shall be occure the following weekend.

Any questions?