10th April 2020
Super Moderator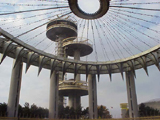 Please, never be ashamed of posting what you have done so far. This forum is also a learning tool. If we hide what we have done from others, how can we learn for others?
Whether it's good news or bad, all perceptions are evaluated when I address the reviews of my projects.
Thank you for appreciating this drum mic'ing thread. I have so many other images I would like to post, yet I'm holding back do to the fact that I would to see posts from other recording engineers. IMHO, there is no need to make this the "Remoteness drum mic'ing" thread. This is a community of good and valuable technicians and such, no matter what that other "guy" is trying to tell you.
I love the AKG D12VR on the bass drum. Been using it a lot, yet not as much as I have used the Beyer M88. I love placing the M88 about an inch away from the front bass drum skin.
When applicable, and on other styles of music, I like to add a second mic. Having the M88 on the skin and another mic (let us say the D12VR as of late) at the hole gives me options late in post.
I happen to prefer the original M88 over the newer M88TG. Just not the same sound. As you may already know, the M88 was designed as a vocal mic, yet I love it as a bass drum mic. Even though I have used the M88TG on the bass drum skin, the newer M88TG sounds a lot more like it should be used as a voice mic to me.
Wow, 16" bass drum most sound awesome. I love small bass drums. 18" is my favorite.
On the large diaphragm condenser front, I love using a U47FET. In the tube LDC class, I have gotten great results with a M149. That's a killer mic. I have never heard it sound bad on any instrument or source capture.
FYI, I have not used an SM57 (unless it's on the rider or the client requests it) for a very longtime. The KMS105 has replaced the SM57 for snare. So many other mics can be used in place of the SM57. That said, I still have many of them in my microphone locker. Clearly the want is not there, and I haven't found the need for them as of late.
Quote:
Originally Posted by
shimoyjk

Great Steve. Learned a lot from this thread you started.

I'm really ashamed to post anything I've done so far, too amateur but I learned something from few sessions I did and you guys. I made a note from that session, now it's gone with my ssd disk but I gotta write that down again before I forgot.

Anyway i saw d12vr(?), m88 tg as kick drum mic you used. I was leaning towards m88tg for kick mic but what's your go to mic for let's say jazz to pop genre?

I mostly record 16inch kick(! I know very small, but only available at my rehearsal studio for now) to 20 inch kick drum. Jazz and pop stuff as well.
Last time I miced with tube ldc with great failure, so I'm going to invest kick mic and few sm57 this time.

What Would you recommend ?