1 week ago
Super Moderator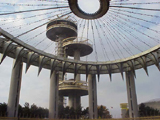 Newport Folk Festival 2019 Sizzle!
---
A sincere thank you to the entire Folk family and beyond!

Sending much love and kindness to each and everyone of you...

60 years of fans, artists and staff coming together, giving all of themselves, and building a community like no other.
This year was one for the ages.



About the workflow:

What we had to work with was a stereo mix composite and no multitrack files. I split up the audio sections from this video clip into different various stereo tracks, so that I can process each one individually as needed. Then I synced the 'Jim James' and 'Dolly Parton' FOH mixes to their particular sections just enough to bring them a bit more forward in the mix. The available camera audio for those sections were not acceptable to me. I would have done this to all the other bands, but those sections were not too bad and time was of the essence since we only had five hours to get it done.

May the rest of the week bring you all things that make you smile!

Love you all very much!