27th September 2019
Super Moderator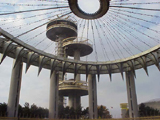 My Directorial Debut...
---
A lot of time and effort was put into making this live performance music video! I trust all my friends and associates will find the time to check out this special clip of ours! It's part of a series of music videos I produced and directed for, 'The Band Called Fuse.'

This is the first public release from The Band Called FUSE's concert movie, 'Rise Together Live!' Many of there fans were at the sold out shows and became part of the video capture.

And now, a little bit about the backstory...

'The Band Called Fuse' and I completed work on their first live performance concert film and media package. My team and I captured two nights of live performances for them at the original, 'Littlefield' in Gowanus, Brooklyn. My company handled the sound, lighting, audio/video capture and post production for the project. I mixed fifteen tunes (twelve song album and three singles) of which ten were cut to picture. These ten music videos are also part of our long-awaited live music documentary and concert movie. 'Love and War in the City' is the first of these music videos that will be released by the band as they promote their new page on the Patreon crowdfunding membership platform.

Besides my normal record, mix and production*duties, I also produced and directed the project. The project was mostly funded by a successful Kickstarter campaign which exceeded our goal by 20%. Their loyal 'Soul Rocka Tribe' fan base are truly amazing.

What once was only available to their Kickstarter sponsors and a select few is now available for everyone to enjoy.

I plan to post each and every new music video clip as it becomes available.