9th June 2007
Super Moderator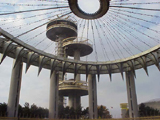 Worldwide – Local crews needed – On Location Productions
---
Ah yes, a worldwide local crew thread for on location production ventures and such.

For some time now, I have been thinking about starting a thread that could help the various mobile and location production companies around the USA & Canada and beyond…

Now and then remote recording facilities need additional associates to help them facilitate their production venture. IMO, it can be very cost effective if we can hire excellent crew locally.

Here's a thread that can address this matter.
Consider adding your requirements and desires here.
Companies and associates should list the level of expertise they are looking for and/or possess…

IE: Intern; Apprentice; Journeyman, Master at their craft or just simply brilliant.

The crew titles should include, but not be limited to the following…

Recording Engineer; Music Mixer, Producer (audio, Music, etc.); A1; A2; Audio Utility, FOH & MON engineer; RF specialist; COMM A2; Stage Manager, Truck Driver (CDL); Loaders and so on.

I trust this will bring us all together – I look forward to making our community a better and more efficient organization by creating this (potentially) powerful alliance.

All the best to you and yours!