3 weeks ago
Super Moderator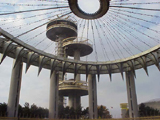 The results of my Virtual Gobo Technique during Live Rock Performance Capture
---
In the world of mobile and on location recording it's all about the origination...
Here's a demonstration of a live performance capture of the (South Korean band,) Hyukoh which I recorded and engineered a while back.
This audio capture was for a five camera shoot that was done during a sold out show at Irving Plaza in NYC.
The quality of the video clip is quite poor, yet you still can get an idea of the excellent isolation I was able to get using my mic techniques and being able to position the various transducers (mics & speakers) on this extremely load stage.
This Protools session does not have any EQ, or signal processing of any kind, just panning and level adjustment of the input sources...
https://www.facebook.com/steve.remot...384308/?type=3
Here's a link to a clip where I am shooting their live performance from SR Monitor perch and then while I walk back to our "Big Bertha" recording rig...
https://www.facebook.com/steve.remot...749308/?type=3
The last link leads you to a closeup view of the Hyukoh recording rig of the "Big Bertha" variety during their live performance.
https://www.facebook.com/steve.remot...449308/?type=3
Who knows, you may find it interesting.
Any questions?