2 weeks ago
Super Moderator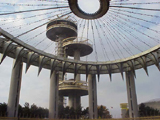 I believe the same record was released in the England as, "Have You Seen Your Mother LIVE!"
The funny thing is, it sounds like studio tracks with overdubbed applause.
Quote:
Originally Posted by
terrible.dee

The Rolling Stones: "Got Live if you want it" 1966

I recorded Cheetah Chrome from The Dead Boys back in....'09 or something, and we got to talking about this record. He told me that all the original New York Punk bands lived and breathed this record. Johnny Thunders and The New York Dolls, The Ramones, Blondie, The Dead Boys, The Dictators, Richard Hell and the Voidoids ect ect. He told me this record was THE blueprint for American Punk...I was just tickled to find someone else who loved this record as much as I did.