11th July 2011
Moderator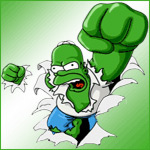 MIX-OFFS & Related EVENTS (New Policy - Please Read)
---
In regards to mix-offs/ engineering related events:
There will be no further "third party coordinated" mix-offs.

So, what does this mean? Simple. No one is allowed to organize any "mix-offs", collect email addresses from members for this purpose (or solicit for members to email them), and/ or conduct any mix related competitions here.
Anyone who breaks this rule will be banned forever.
If anyone sees any posts for people using the site to collect your information, or asks that you email them to be a part of anything similarly themed (whether it's to solicit your music, talents, actual mixes, etc), please report them immediately.
OK... Now, what's the good news?
I realize that this type of thing is fun for many of the members here, and I want to make everyone as happy as possible.... And, considering mix-offs have not been allowed here, that must mean that....

Yes! There will be MIX-OFFS and other AUDIO ENGINEERING related events here!
I/ We will now be conducting well run (and well coordinated) audio engineering events on this site in the near future.
None of these should be considered "competitions", as there is no number 1 when it comes to art.
These events will be coordinated by myself (and other appointed individuals)... and the threads for these events will be moderated by SEVERAL people to keep all the associated drama and madness away (because I simply can not do it by myself).
All threads will be started by me to avoid any confusion on whether it should be here or not.
In the past, I have not allowed mix-offs... and recent attempts have left a further sour taste in my mouth in regards to them. But, I realize this is something people enjoy... So, if we are going to commit to doing something we might as well do it better than ever before, right?
I have some very good ideas on a few different types of engineering and production related events, so I think this will be fun for all involved.