5th March 2011
How did some cats from LA end up producing LL Cool J's 1987 "B.A.D" album?
---
We all know about Ice Cube hooking up with East Coast producers(The Bomb Squad) to help make his 1990 classic "Amerikkkas Most Wanted"... but what you don't hear about is years before that LL hooked up with some West Coast producers(L.A. Posse) to help make his classic "B.A.D" album in the 80's.
Here's a interview of DJ Bobcat from a guy named Styles. DJ Bobcat talks about how he went to New York to win a DJ battle in 1987 but ended up helping produce LL Cool J's classic B.A.D. album and also how he was the one who produced "Mama Said Knock You Out" not Marley Marl.
DJ Bobcat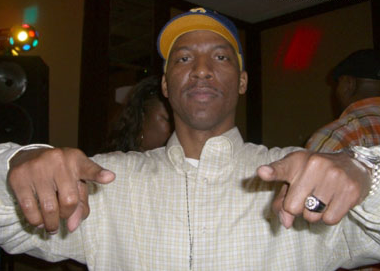 Styles:How did you get a Production deal with Def Jam?
Bobcat: Styles, I am glad you asked that question. Because this is what I like for kids to understand and a lot of people to understand. You've got to be patient. You've got to be patient. Like Will Smith in that new movie "Happyness". That guy was patient, you know what I mean? Be persistent and patient. It was some years before I got with Def Jam. I DJ'd all over the place, you know, at the time I was Southern California's #1 DJ. I put together the California Cat Crew and put Battlecat, Wildcat, and a bunch of other Cats on. So I had a DJ Network started already. I had that kind of local success when Darryl Pierce and Dwayne Simon of L.A. Posse called me, they was in New York already because we had known Russell Simmons from us breaking their music at our Uncle Jamm's Army party's, so they was out there doing pre-production for a rapper named Breeze.
Styles: I remember him… MC Breeze.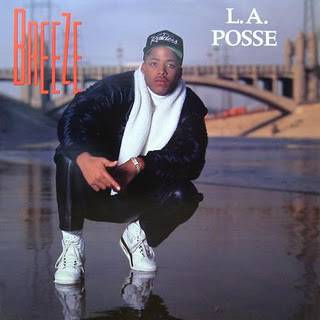 Bobcat: Breeze was dope!
Styles: He did the L.A. Posse song, right?
Bobcat: Yes sir, yes sir. So they (Darryl & Dwayne) was out there, and Russell signed Breeze. They were working on a project and they called me up because they were having a DJ battle. They were like "Bob, you will smoke everybody out here" because West Coast DJ's were always ahead of East Coast DJ's especially at that time. We still are!! (laughs). So they were like "Bob, you will come out here and kill them", so I was like "I don't have no money to come out there". So I had to DJ over-time and I was working at this place that was kind of like Wal-Mart at that time, so I started working over-time there and was just saving my money just hustling and doing whatever I could to get my plane ticket, my round trip ticket. So I ended up getting the money together and I flew out there, Roger Clayton didn't have any money so I ended up paying half of his ticket.Paying his way out there meant that I didn't have a way back. But I knew I was going to go out there and win the DJ contest.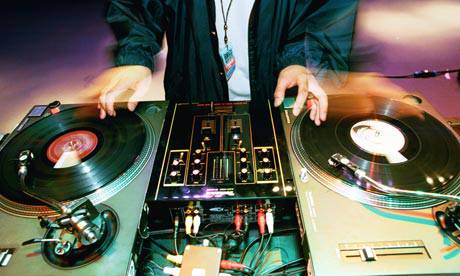 When I got there, I was a day late and a dollar short. They had already started the first round and wouldn't let me do nothing. I was like "Can I at least guest-spin so they can see?" and they wouldn't let me do nothing. Man, time stopped that day. I didn't know what I was going to do because I had no way of getting back home. It wasn't like now where you can pay-pal plus people in my family didn't have money or at least that kind of money where they could just fly me back home. So anyway, I just hung out in New York with no where to go, no where to sleep, I was out there for like 2 months! Just hanging out with them not knowing what I was going to do with my career or my life. So they was working on Breeze's record and I was like "Can I help?". They was like "No, you've got to ask Russell. You can't just start working on a record". So one day they went to the Hamburger stand down the street of the studio and
I told the Engineer "Listen, let me put something on the record".
He was like "No, I can't do that". I was like "Look, I know you can erase it if they don't like it. Let me put this on the record." When they was gone, he allowed me to put some stuff down and when they came back they started going bananas over it.
Styles: What did you record?
Bobcat: You know what? Back then they weren't using drum machines or anything like that. They were using something called a Bell, it was like a little sampling thing. You had to kind of go through the engineer to do something like that. It wasn't like we had SP's or MP's or any of that. So I did it with the turntables because remember I used to do mixtapes and stuff.I started putting all of this stuff on the record, and this is all pioneering, see what I'm telling you now is stuff that wasn't really happening until I started doing it. Like looping records, you know like "Shaft", like on LL's thing. I did a bunch of stuff like that and they went crazy. They called Russell up and let him hear it over the phone. Russell is like "Yo! That's crazy! Tell Bobcat that he's down". So I was down with the team, but I wasn't getting paid.
Russell Simmons
I was like that dude in Will Smith's movie "Happyness" working as an Intern so to speak just being patient. Well Styles, more months went by. I am hungry… (pauses)
Styles: Yeah, I mean you have to survive somehow….
Bobcat: I just kept on working and working and working. We made a gang of records. Dope records! We made like 2 or 3 albums at the time.
Styles: And this was just with Breeze, right?
Bobcat: Just with Breeze! And also, because we were like staff producers at the time so we were working on Alyson Williams and other R & B projects. I don't know if you know this, but I brought Nikki D over to Def Jam! She was the first female rapper to get signed to Def Jam.
Styles: Yeah, I remember her. She did that "Daddy's Little Girl" song….
Bobcat: Exactly! So we was developing stuff like that the whole time. One day Russell came and and said, "Bobcat, you are getting your first check". So that was the day, my breakthrough moment, the beginning of my entire career. Not long after that, Russell came to us and asked if we would like to do some pre-production for LL Cool J.
Styles: Ok… now the plot thickens…
Bobcat: Exactly.. That was our defining moment. We were like "Of course!" .. So we met LL, and this is a good story I am going to tell you right here. The first time we met LL we was nervous and excited because Jam Master Jay, I was always real close with Jason, he had always told me that if me and this rapper named LL ever hooked up it was going to be ridiculous.That's what he used to tell me, so I already had that in my mind. So anyway, and no disrespect to my man Cut (Cut Creator) because me and him still talk and as a matter of fact he's a part of our organization (The Foundation). So anyway, we was in the studio and LL was like "Yo, let me see something. Whats up?" so I got on the turntables and I acted like I couldn't cut. I would do like these sorry little scratches and then I would act like the record was skipping. LL, he's real impatient so he's like "Yo, yo! C'mon man, let my man Cut Creator show you. He's from New York!". So Cut Creator got on and he started doing his thing. So I sat back and watched, then I said "Yo, can I get another shot? Can I try one more time?" and he was like "Sure, ok, c'mon. What you gonna do?". I said, "Can I warm up first?" and he was like "Sure, I don't care".
Now in the studio normally you know you have just one turntable hooked up just for the purposes of scratching. So I asked, "Can I hook up both turntables?" and once again he was like "Sure, I don't care". So I hooked both of the tables up and I started cutting "Rock The Bells"…(Mimics Scratching) and I started going off on "Rock The Bells" and he, I can't even explain to you, and he'll tell you if you ever interview him and if you interview him ask him about this story. He…Went…Crazy! You feel me? Because again, we (West Coast DJ's) were like light years ahead of them at this time. I know DJ's in New York is bananas now, but then we was so far ahead. So he was like "You gotta join my crew and you gotta to on tour". I was like, "Naw. I DJ for Breeze" because I am a loyal cat. This was a life changing invitation but I was like "Naw, I DJ for Breeze". He said, "talk to Breeze".When I went to Breeze I was like "Morgan…LL wants me to " and he cut in "Man, I just knew he was going to do that" (laughs).
E-Love, Cut Creator and DJ Bobcat. 1987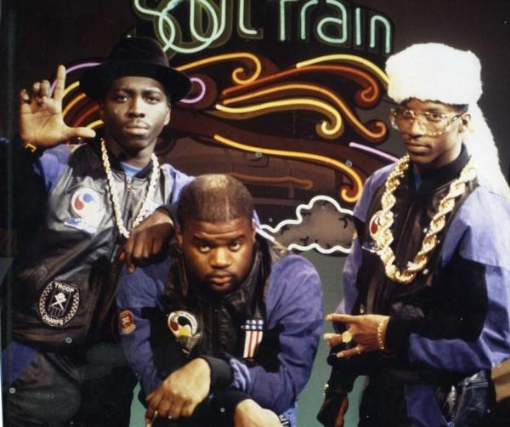 Bobcat throwing up the "W" in the 80's
Styles: Now, were you guys known as the L.A. Posse at that time?
Bobcat: You know who named us? A lot of people don't know this, but check this out. You know who named us L.A. Posse? Jam Master Jay… That's who named us L.A. Posse. You know you had the Hollis Crew and we used to be with them dudes all of the time. Those were some fun times. Imagine hanging out with Run and them, with Public Enemy… We was all recording at the same studio. Heavy D used to be coming through there, you know what I mean? Anyway, yeah, Jam Master Jay named us the L.A. Posse.
Jam Master Jay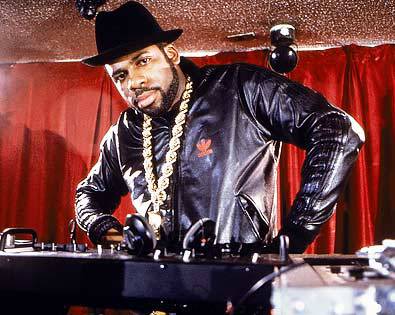 Styles: Who was all a part of it?
Bobcat: L.A. Posse was originally Me, Darryl Pierce, Dwayne Simon who was Muffla and DJ Pooh. Then Breeze obviously was a part of The L.A. Posse as an MC. But the production team was who I mentioned.
Styles: Who came up with that hook in Breeze's "L.A. Posse" song.. The "Ooooh, L.A., Californ-I-A" hook?
Bobcat: That's Muffla! Muffla did that.