1st October 2012
Moderator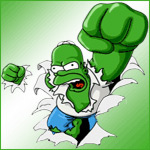 The OFFICIAL Native Instruments Maschine Thread
---
Welcome to the official thread for Maschine. This is the ONLY place to discuss any and all Maschine related topics in this forum.
Here are the rules:
All discussions about Maschine must take place here.
Please do not start a thread outside of this one to discuss it, or you will receive an infraction or be banned.
We have placed an indefinite moratorium on any "video" threads about these products. That means no more posting of videos about these products, or linking to videos on Youtube or other sites from today forward. (i.e. no more celebrity using "x" machine videos, demonstrations of features, etc).
All demonstration videos in regards to these from beta testers, users, product endorsers and any "others" are from this day forward against the forum rules and posting of such videos will result in infractions or banning.
Anyone who tries to bring any negativity or anything other than positive discussions to the above threads will be suspended from posting in any threads indefinitely. We are aware of certain people, and what they are doing or have done in the past.. Some of them have already been banned, others have been, or are in the process of being contacted for their participation and behaviors.
Enjoy!