12th May 2006
Gear Maniac

Is this home studio redundant???
---
Please look at this home studio and tell me the following things:


1) Are the Desk doctor DI's really nesscessary??

2)I here he Digi 002 are Converters are trash.Would the API A2D compensate??

3) Why Not use a Fatso Instead of a distressor and just get a nice compressor??
1)
Shure Sm57 Mic
- I won't be laying many vocals down at home initially,so I thought I'd go with something the sounds good without a booth.
2)
DigiDesign 002
- I prefer the faders over the rack version.
3)
Apple Mac G5
- The brains behind the Recording aspect of the studio.
4)
API A2D
- Both a converter and Mic Pre. Just what I need for my DAW!
5)
Emprical Labs Distressors
-Pricey, but hopfully I can find a used stereo pair.Many Hip Hop engineers would say these are DAW must haves :shock:
6)
Desk Doctor ACTIVE DI
- I hear, some big producers use this in there private studios! It supposely really helps a getting your levels correct
on with your MPC, keyboard, samplers,etc. However I'll be in market for
a much smaller version.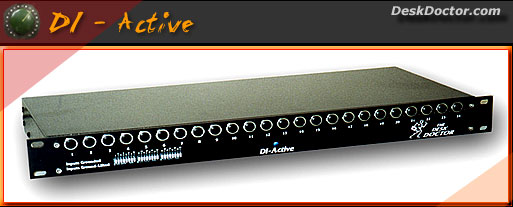 If not the deskdoctor then country man DI's will have to do....
So tell me what you think....