14th January 2019
Special Guest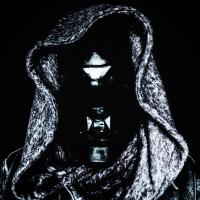 Hello!!
---
Hey errbody!

Wow, thank you so much for showing up, it's amazing how people think I know ANYTHING about music, but here we are and I'm going to do my best to answer what has been troubling you since the dawn of time, possibly give you a new life direction and most likely burn a few professional and personal bridges because I shouldn't be in front of a computer!
For those that have no idea who I am, my name is Starcadian and I make bleep bloops I call "ear movies", inspired by movie soundtracks, Toto, Peter Gabriel, Prince and Mike Patton among others.
I'm also a vfx supervisor by trade, so I handle all the CGI in my videos and co direct them with Rob O'Neill.

Full Disclosure: I literally landed 4 hours ago after a transatlantic flight and starting a new job today, so it might be a few hours before I get to all the questions, but believe me when I tell you I am a fully functioning ADULT that actually prioritizes this Q+A over sleep and work, so I will be doing my damnedest to keep up today!

Thanks for listening and if you're new to my music...Hey...Thanks for being you.