21st April 2007
Gear Maniac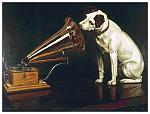 THANK YOU
---
hello everyone,
my warmest, biggest thanks to all of you. this has turned out to be an amazing self analysis for me. your sometimes difficult questions have forced me to examine my art in a way that would not have been possible otherwise. and your enthusiasm has been such an inspiration as well as a strengthening of my convictions and methods. i wish you all good luck and success in your own quests!
a special thanks goes out to Jules for making this happen and for a great job screening the questions for me. THANK YOU VERY MUCH . thanks to joemamma, no ssl yet, recall, steamy williams, amiel, ambroise, waith, neilio, and bionic brown for your ambitious questions.
i must admit to feeling a bit of sadness for the closing of this forum

but all things must come to an end...right? however, i can still be contacted through gearslutz and i'll be visiting from time to time. my website should be launched soon so please check me there as well. i've got exciting things coming up with d'angelo, the roots, keziah, al green and others...so i hope you guys keep your ears tuned for more...

(and don't worry, i'll be finishing up my answers here in the coming days.)
yours truly