23rd March 2007
Gear Maniac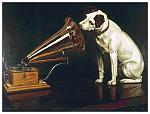 Voodoo mixologies...
---
greetings,
there have been similar questions about mixing approach and concepts for voodoo so i thought i'd try and tie some of them together here.
i've been thinking how to start my answer to this without getting drawn out...
first, i'd again like to thank you all for listening and recognizing what i do and i wish you all the best in your own quests!
i think there was something magical about the chemistry of everyone involved in making that record. we were all in the same frame of mind and goals. we all knew our roles and what each of us needed to contribute and it all came from the love of music and the belief in D'Angelo's talents and vision. i believe this to be an intangible reason as to why the record sounds like that.
i had a definite goal from the onset of this album. i've said before that i wanted to make records like the way my heroes made records. not neccessarily imitate, but take what i've learned from them and try to apply it to my own craft and hopefully i could attain the next level. but i hadn't met anyone whom i could realize this with.
so when i met D and we realized we could help each other in our quest, i just kept my goals in front of me and went in with a determined attitude.
okay the mushy, cosmic stuff is out of the way

i just had to get that out, thanks for listening....i'll be right back with the technical stuff in this same thread, so please check back!
cheers