Hello colonelporridge
I like to check the local thrift store now and then (I like to go "Thrifting"), I mostly find crappy keyboards last one was A Yamaha PS20 for 20 euros which is a pretty cool minimal wave style home keyboard from the late 70s with an arpeggiator and analog drums
Ofcourse many many cassette decks, especially if they have pitch control they go to my cassettedeck sanctuary to recuperate.
Many years ago I found an Oberheim Matrix 1000 for 100 euros at an obscure music thrift store in The Hague.
My friend Baz Reznik found a Roland D10 and some Yamaha FM slider PSS synth at the Scheveningen thriftstore for 30 euros or something not so long ago

The best thing I ever found at my local thriftstore is my late 19th century Kimball Harmonium Parlor organ in perfect working order for 70 euros

You can hear it in action on this album
https://legowelt.bandcamp.com/album/...uit-somberdorp
Here is a pic Isn't she a beauty!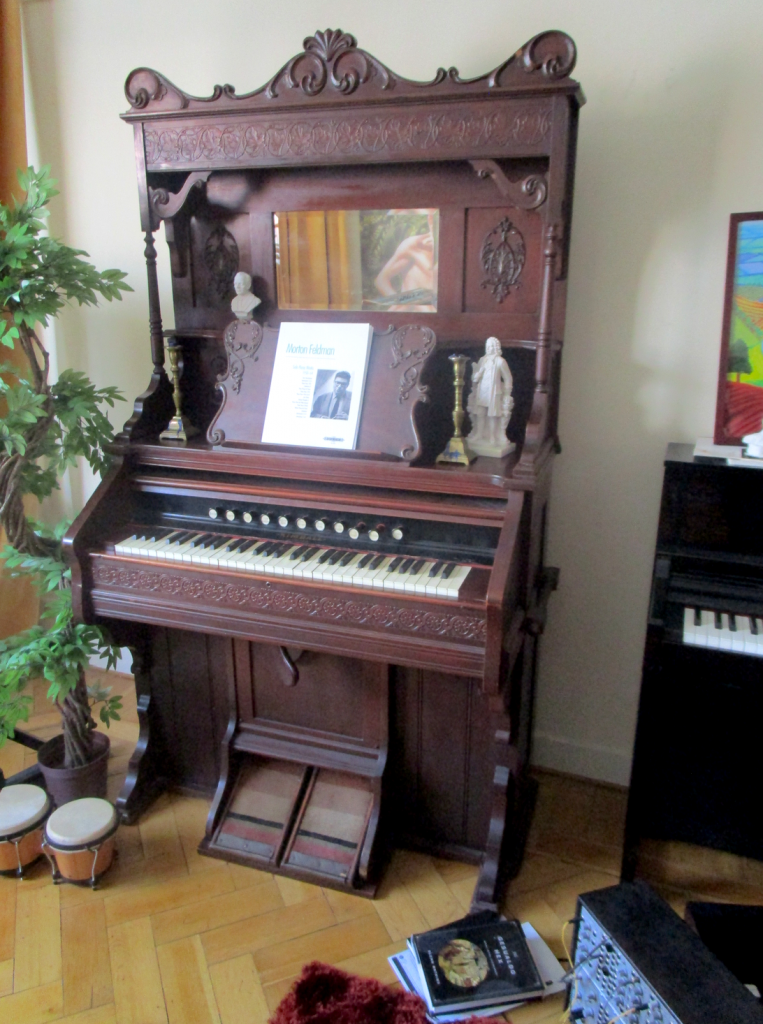 Feel like going thrifting today i got a hinch that I will find something interesting