1st December 2016
Moderator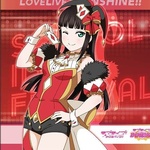 Q+A with Jesper Kyd
---
Interview with Jesper Kyd
Intro
From Amiga 500 demo scene all the way to the Assassin's Creed main theme. One of the rare people who started on a 16-bit computer from the 80's (that many used just for gaming) and slowly moved all the way to the top. Folks, Jesper Kyd makes some of the best ambient electronic and soundtrack music around. And that is a fact.
I've originally discovered him back in 2002 and my initial reaction was like... "hey this reminds me of F.S.O.L.", only to say a few days later: "... wait this sounds better than F.S.O.L.". What totally fascinated me was not just his excellent composition, but top notch sound design on top of that. I hate saying this, but he is heads and shoulders above some of the more famous "big" names in the industry.
Jesper Kyd is a Danish composer and sound designer, who started on the Amiga demo scene as a member of the cult demo group called Silents. He has worked on various video games, television, and film projects. He has composed soundtracks for the Hitman series, Assassin's Creed series, Borderlands series, Darksiders II and State of Decay, among many others. His scores use orchestra, choir, acoustic manipulations and electronic soundscapes.
Jesper recently scored the Crytek/Sony PSVR game Robinson: The Journey. Watch the trailer which Jesper also scored:
Excellent track from the now legendary Hitman series:
Borderlands: The Pre-Sequel "Helio":
Assassin's Creed: Best of Jesper Kyd
Here's one point i'd like to bring to the Gearslut readers. The Hospital theme (from Hitman: Codename 47) is that what i find special about Jesper Kyd and what sets him apart from other composers. Not only he uses notes and chord progressions (i.e the way painter uses paint), but he also uses sound design to expand the painting. Here is a classical example:
https://youtu.be/FpzphZMM4i8
This is where most of the other composers fail. This is what i find phenomenal in all of Kyd's tracks. The sound choices are not only spot on, but so often dominant portion that can take your imagination and play with it. To anyone studying film/tv composition i highly recommend the Hospital theme to do some analysis of it. It's full of brilliant ideas and motifs.
Jesper Kyd's gear list (Nov/2016):
Digital Synthesizers:
Access Virus Ti2
Analogue synthesizers:
Yamaha CS-80
Prophet 10
Roland SH-5
Roland Juno 60
Crumar DS2
EuroRack System
Elektron Analog 4
Elektron Keys
Elektron Octatrack
Moog SubPhatty
Effects Processors:
AKG BX20 Spring Reverb Tower
Eventide 7000
Lexicon vintage reverbs (model 200, 224x)
Delay, eq, compression, stomp boxes etc.
Dynamics, Mixers, Other:
Lunchbox
Yamaha DM2000
Grand Piano
Speakers:
Amphion Two with Amp500
How did interview happen? Well, I've found a contact to Jesper Kyd almost by accident. His main web page was down and it was near impossible to contact him for a too long time. One day while browsing Facebook, I added his info (artist) page, on the list of my Liked pages when i noticed in a feed that a few days later someone did an update on that same page. Out of curiosity i've sent a message to that person if he can get me in contact with Jesper Kyd. Over the course of next 9 months we exchanged a dozen emails loaded with questions from both myself and the Gearslutz members that were interested in this interview.