27th June 2017
GS Community Manager


pureMix / Apollo Artist Session details!
---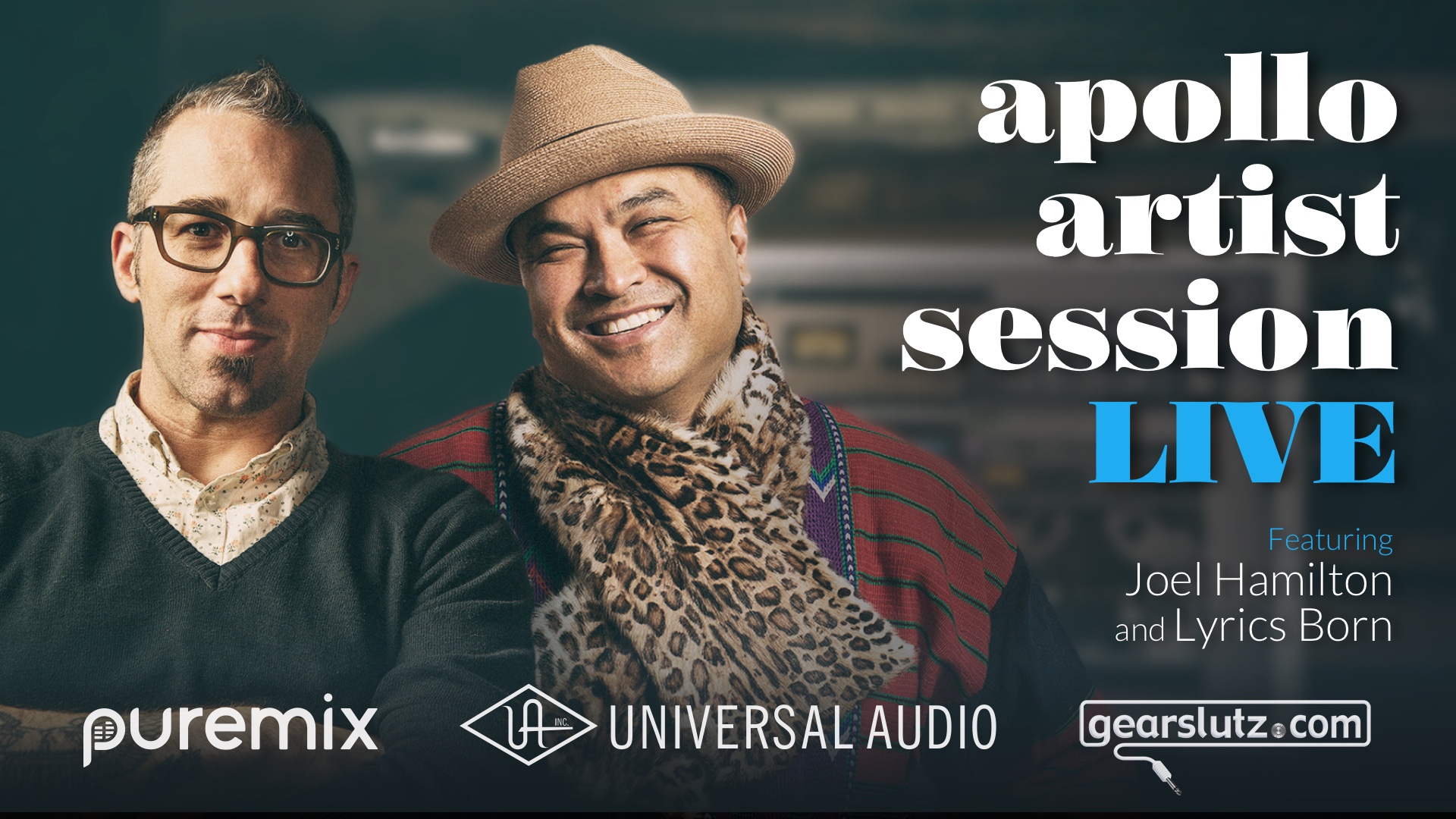 Watch a Song Come Together in Real Time with the Apollo Interface and UAD Plug-ins
Join us LIVE, on Saturday, July 8th for an afternoon of tracking and mixing with world-renowned producer/engineer Joel Hamilton (Pretty Lights, Matisyahu, Highly Suspect) and Lyrics Born.
Joel will be joined by host Fab Dupont as they guide you through the entire recording process using the real-time power of Universal Audio Apollo technology.
After the band gets a take, Joel will show you how he mixes the song
See how the entire recording and mix process happens with no smoke or mirrors!
Ask Questions and Get Answers!
To wrap up the session, Joel and Fab will answer your questions and explain the thought process that goes into making records at lighting speed.
So both before and throughout the afternoon, join the conversation right here on Gearslutz for a chance to win UA T-shirts, pillows, and more! If your question is selected you win! Post your questions here as new threads, up to and even during the webcast. (The webcast itself will be streaming right at the top of this subforum here on the day).
Click/tap here to ask a new question!

Don't forget to RSVP for the livestream, not only will you get a reminder email before we go live, you'll also be entered for a chance to win a Universal Audio Apollo 8p and Twin MkII combo (worth over $3,800)