19th April 2019
Gear Maniac

AmpleSound.net releases Ample Guitar Super Jumbo
---
Hello,
Here's the newest release from
amplesound.net
- Ample Guitar SJ
which is a Gibson Acoustic SJ-200 Vintage Custom Shop guitar. This elegant Virtual Instrument
will bring you that inspiring tone and voice that you are looking for!
Super Jumbo is available here:
amplesound.net
at a discounted price of 135$ until May 19th.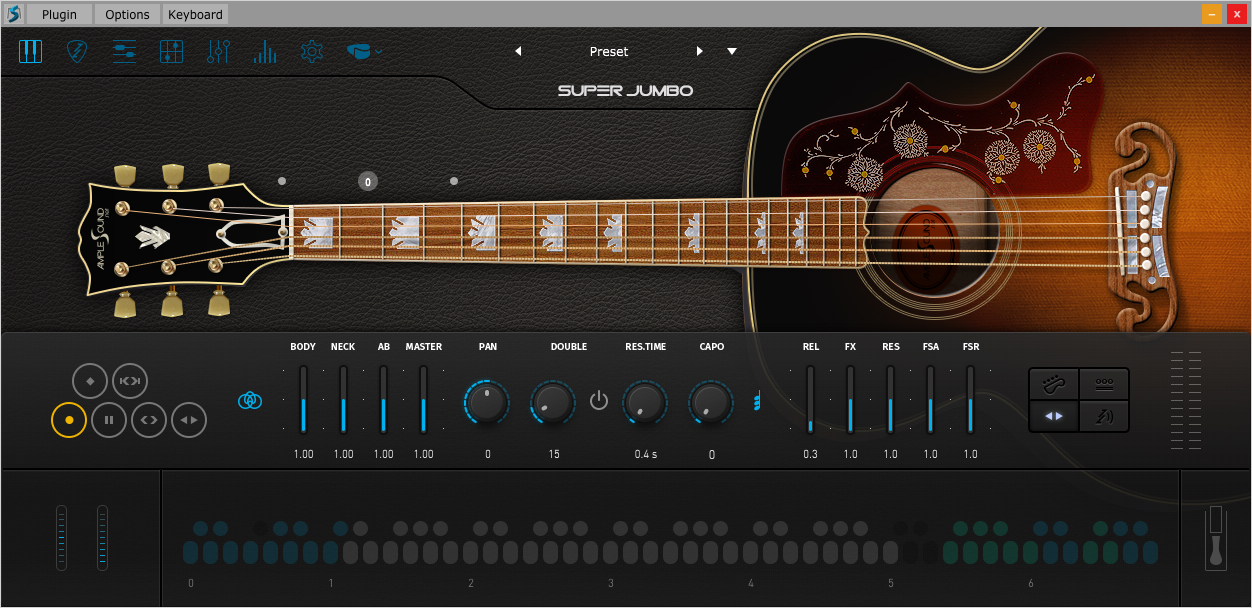 System Requirements:
-Windows 7/8/10, 64-bit only (32-bit not supported).
-Mac: 10.9 or newer.
-VST2, VST3, AU, AAX and Standalone host.
-10 GB Hard Disk, Intel i5 or higher.
Sampling:
-Size: 8.6 GB
-Thumb-Pick and Strum libraries.
-DFD technology (Direct from Disk)
-Body, Neck, AB Stereo 4 mics.
-Controllable Resonance Sound.
-Rich Fingering Sound.
-Articulations: Sustain, Hammer On & Pull Off, Legato Slide, Slide in & out, Palm Mute, Pop,
Natural Harmonic. Legato at random length & pitch & poly.
Riffer:
-String Roll Editor: can clearly show fingering, articulation, expression and even playing noise. Every note has 8 attributes: pitch, velocity, length, off velocity, articulation, legato, vibrato and bend.
-Dice: Random Riff Generator
-Multiple Formats Conversion: The conversion between Riff, MIDI and Tab formats.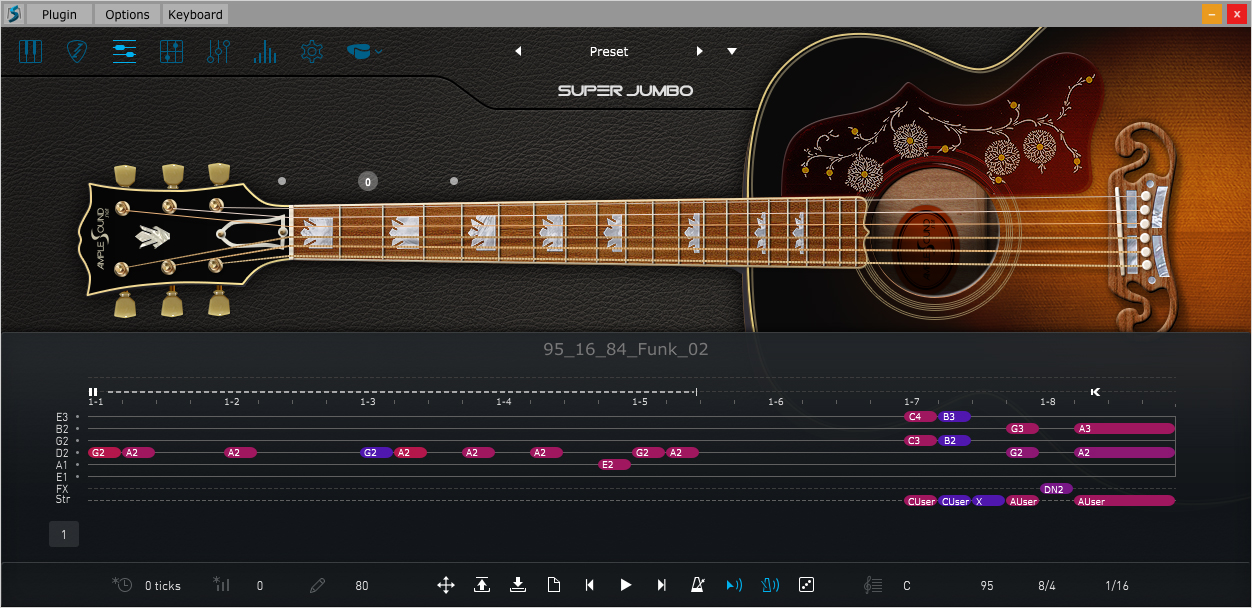 Strummer:
-Real strum samples.
-14 Strum notes + 28 ways to play for every chord.
-Strum Legato: legato articulations can be played while strumming.
-4 humanization settings.
-Select and Detect 2 chord modes, any chords can be customized.
-Strum SEQ with customized rhythm.
-Delicate presets with Drag & Drop Support.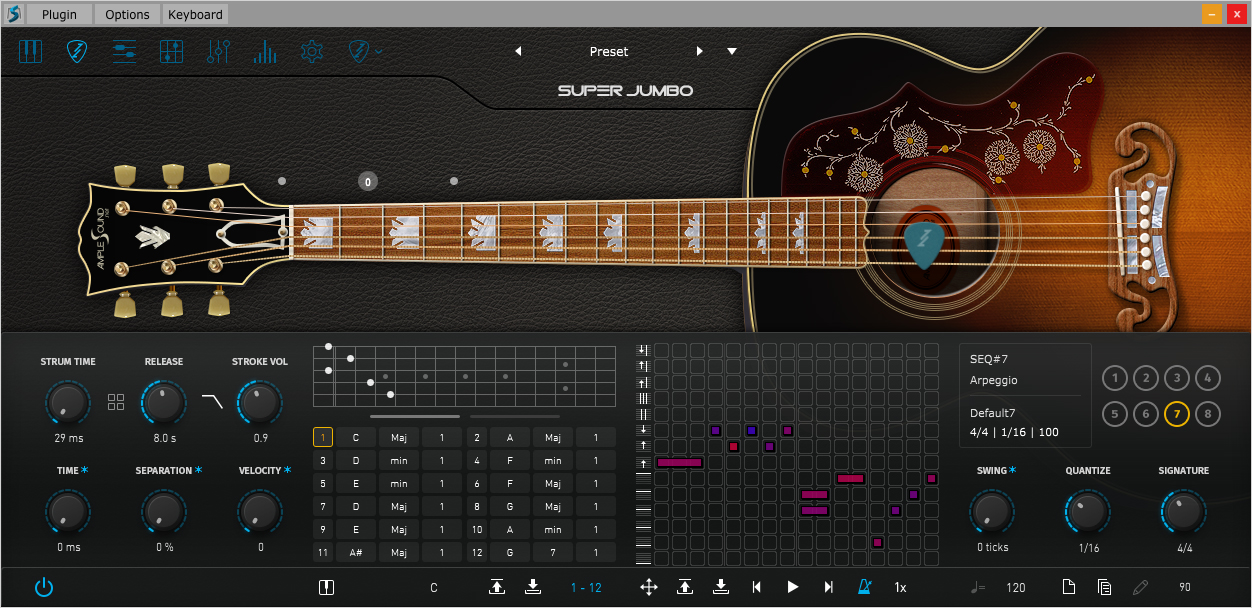 New FX system from our Ample Sound Engine V3
-8 band EQ
-2 Line Compressor, real-time visualization of input and output signal
-6 Tap Echo, real-time visualization of the processing of stereo signal
-IR Reverb, providing four types of IR: Room, Studio, Hall, and Larger Hall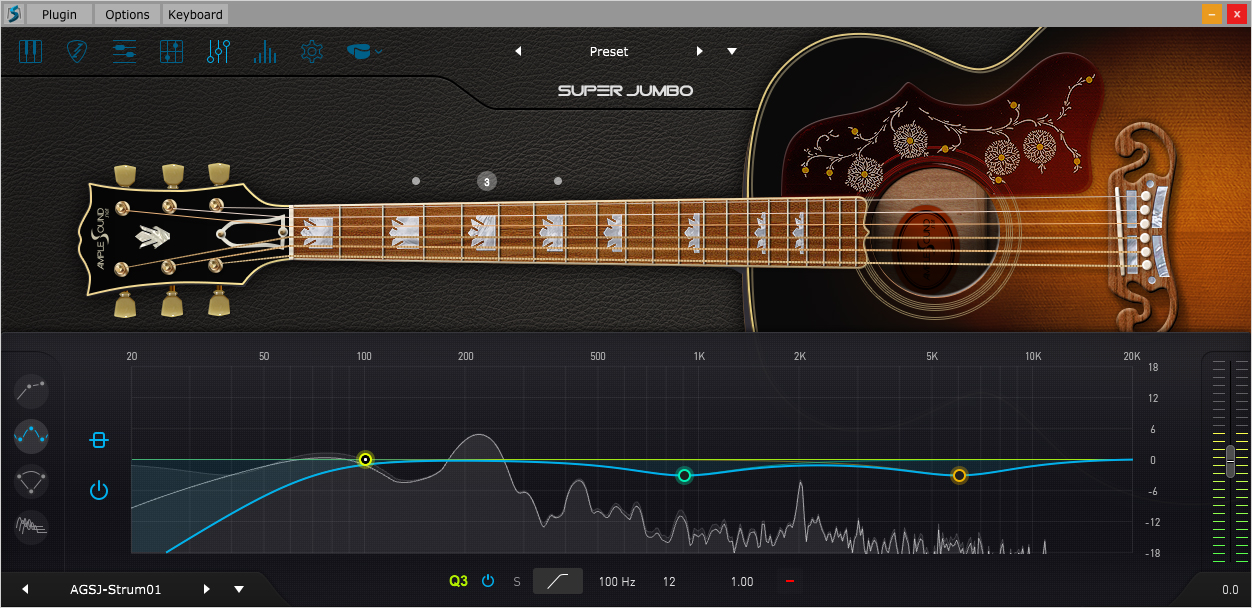 HAVE FUN MAKING MUSIC !!!!!!!!!!!
-Customer service:
[email protected]
-Facebook:
Ample Sound - Home | Facebook
-Twitter:
Ample Sound (@AmpleSoundNet) on Twitter