8th May 2018

Signum Audio - Bute Loudness Suite - Integrated Solution
---
Product: Bute Loudness Suite
Developer: Signum Audio
Price (MSRP): £199 + Vat (Stereo Version) / £249 + Vat (5.1 & 7.1 Surround Version)
Plug-in Format(s): VST, VST3, AU, AAX (including Audio Suite)
Minimum Requirements: Pro Tools 11 HD or higher for AAX/AudioSuite, Mac OSx 10.9 Lion/OpenGL 2.0 or higher, Windows 7 or higher
Trial: You can download a free 14 day trial to test out Bute's features for yourself.
Product Page:
Signum Audio. Bute Loudness Suite | Loudness Mastery in a Class of its Own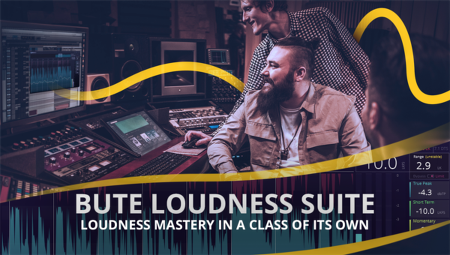 LOUDNESS MASTERY IN A CLASS OF ITS OWN.
The Bute Loudness Suite is a professional, integrated loudness solution which equips your studio with a Loudness Analyser, an ultra-transparent True Peak Brickwall Limiter, and AudioSuite Normaliser.
TUNED IN TO THE WAY YOU WORK.
With its intuitive interface and wide array of features, Bute has been cleverly tailored to the way you work making production smoother and speeding up your workflow.
DELIVER SUPERIOR SOUND. FAST.
Designed from scratch with transparency and true brickwall limiting in mind, Bute's high precision limiter will reliably catch any True Peak overshoots. The novel design has been carefully optimised so your audio will sound the way you intended it to. With faster than real-time limiting and normalising, you can deliver your audio swiftly whilst guaranteeing pristine quality.
What's in the Suite?
LOUDNESS ANALYSER
At the heart of the Suite is the Loudness Analyser. With a range of useful features - including custom warning system, detailed history overview, DAW Sync for automatic re-metering, and a multitude of meter ballistics - you have all the in-depth information you need to make your mix shine on any platform.
TRUE PEAK BRICKWALL LIMITER
The integrated ultra-transparent high precision True Peak Brickwall Limiter will take care of True Peak overshoots so you can deliver your audio to any delivery specification with ease.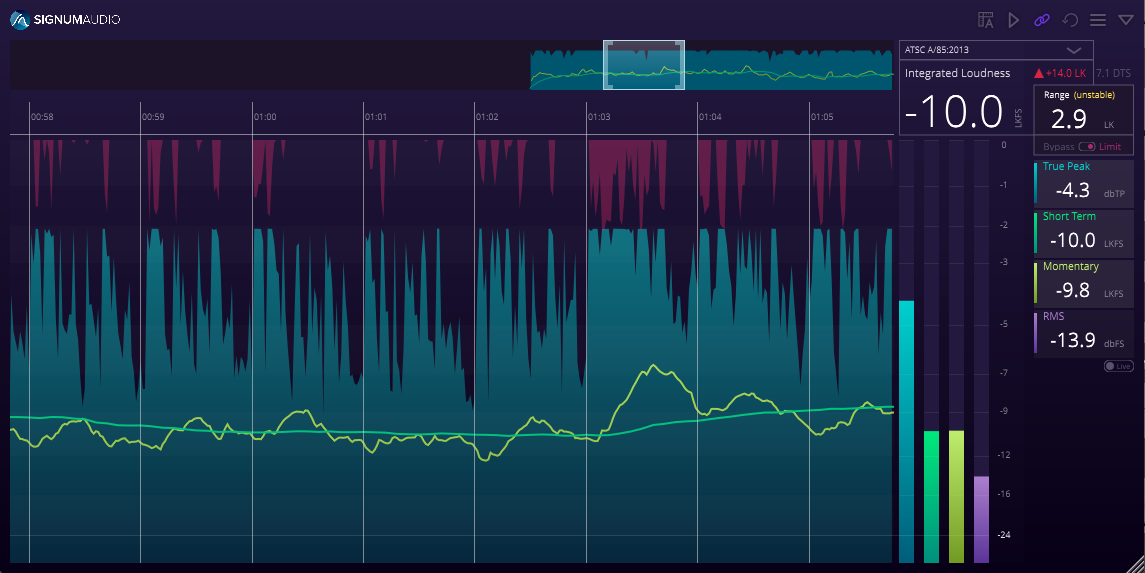 AUDIOSUITE NORMALISER
The integrated AudioSuite Normaliser allows you to accurately comply with a myriad of loudness standards with the single click of a button.
Bute will see a series of updates improving it even further.
---
Last edited by russ_signum; 8th May 2018 at

02:56 PM

.. Reason: To add images