4th June 2020
Gear Nut

Tiny Closet Space Recording Booth
---
Now we have demolished a wall in the studio and will expand the large recording room a bit and build a vocal booth I hope you will find interesting!
It is in my nature to be driven forward by challenges. This thread:
Voice recording in PVC blanket booth, how to improve?
annoyed me when it was current, but also inspired me to try to get smallest room possible to sound good. Make the "impossible" a reality, so to speak.
I actually have a wardrobe at home, of similar dimensions as the one in the thread mentioned above. We renovated the wardrobe recently, but my wife did not want her wardrobe acoustically treated and measured ;-)*
So when dresses and suits hung, neatly surrounded by modest wallpaper and skirting in linseed oiled teak, I used my spare energy to build up the "same room" with similar dimensions in a big storage space I rent, for testing.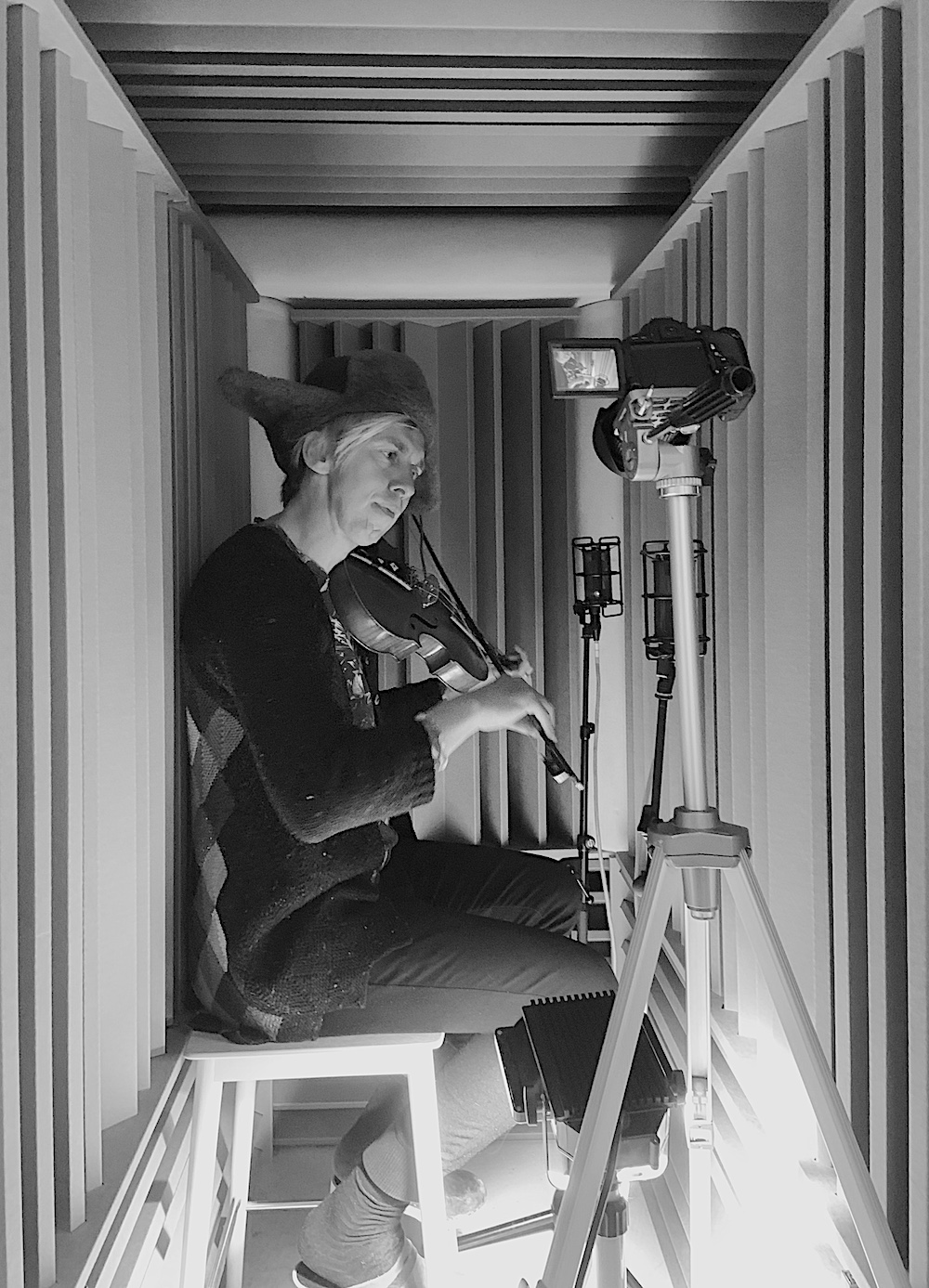 The booth is very tight space to be inside, during longer recording sessions, but one of the comments I got from the musicians was that "it feels like standing outdoors, talking in here".
Width 130cm
Length 180cm
Height 240cm
But much smaller, after the acoustic treatment...
I think the result was really good. So now that we're going to change the room layout in our studio, we're going to build a similar vocal booth.
Feasibility studies make all the difference! :-)
The test booth has diffusers in the ceiling and on all four walls. HH resonators, adjustable and tuned (approx 70 Hz) in the ceiling corners. The diffusors are V-shaped so they create HH resonators between them.
No windows and no ventilation. I drilled a small hole in the wall to get electricity into the booth for a floor lamp and for the microphone cables. It has no door, but is closed by mounting the last wall with an electric screwdriver.

The booth I am building as a permanent installation in the coming summer, will have both ventilation and windows, a proper door. And of course, electrical outlets and lighting. It will be another challenge.
I want that, even if the space is small, it should acoustically cope with being in the booth for a whole day.
It feels fun to start sharing it all here.
Looking forward for feedback!
Also fun with issues and opinions that challenge and get the project developed. Here we go!
Follow the studio renovation here during the peculiar summer of 2020.
---
Last edited by Berndalen; 4th June 2020 at

10:46 PM

.. Reason: Spelling