22nd April 2015
Here for the gear


Frap Tools UNO eurorack foldable case
---
Hi all,
this is Simone from Frap Tools, Italy.
Last week at the muskimesse we presented our last version of UNO 84HP, our foldable case for eurorack, and the first prototype of the UNO 126HP.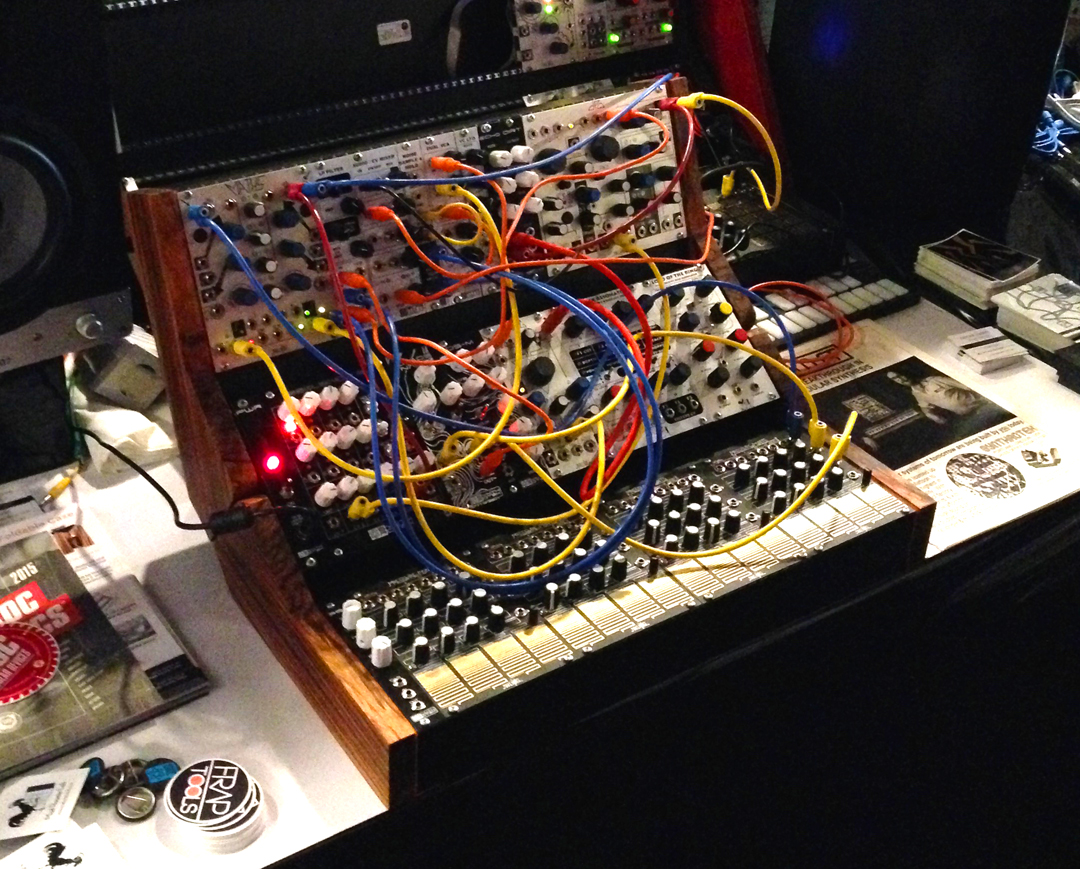 It is a lightweight foldable case (the 84HP version in beech weights only 5.4 kg).
It supports multiple power boards, like MakeNoise Power Bus, the Zeus Studio Bus from TipTop Audio, Synthrotek Power board, and many passive boards from Doepfer, Tip Top Audio, ADDAC, 4MS. More will be added.
It does not use standard eurorack rails, instead we've designed an all in one solution bending the main boats sheet metals and inserting the threaded strip in there: this allow us to save weight, and space. In fact, the upper and lower row are very low profile (around 56 mm only in the bigger part) allowing a really good access to the pots from left and right even when used on a desk. And there are 50 mm of space available too in the upper and lower row.
Here's a full album showing lot of parts of the 84HP and of the 1st prototype of the 126HP:
https://www.facebook.com/media/set/?...5629575&type=1
Here some other specs:
Dimensions (in mm)
84HP folded width 470 height 210 depth 297
84HP unfolded width 470 height 278 depth 380
126HP folded width 684 height 210 depth 297
126HP unfolded width 684 height 278 depth 380
Space for Cables
depending on modules setup, knobs and other cables position, the case allows:
up to 4 stackables per side when the case is folded
up to 2 stack cables in the middle row when the case is folded
Rows Depth
middle row up to 85 mm of depth, according to the power board in use
upper and lower row up to 50 mm of depth
Weight
84HP beech ≈ 5.4Kg
84HP zebrawood ≈ 5.5Kg
84HP wenge ≈ 5.7Kg
126HP T.B.D.
Every part is custom made in Italy.
The 84HP version ships this July. Street price is ≈1220€ for the 84HP in beech, ≈1342€ for the 84HP in wenge and zebrano, and they all come with a soft bag.
The 126HP should be refined and will be ready later this year.