5th August 2020
Lives for gear

United Plugins unveils Quick AG
---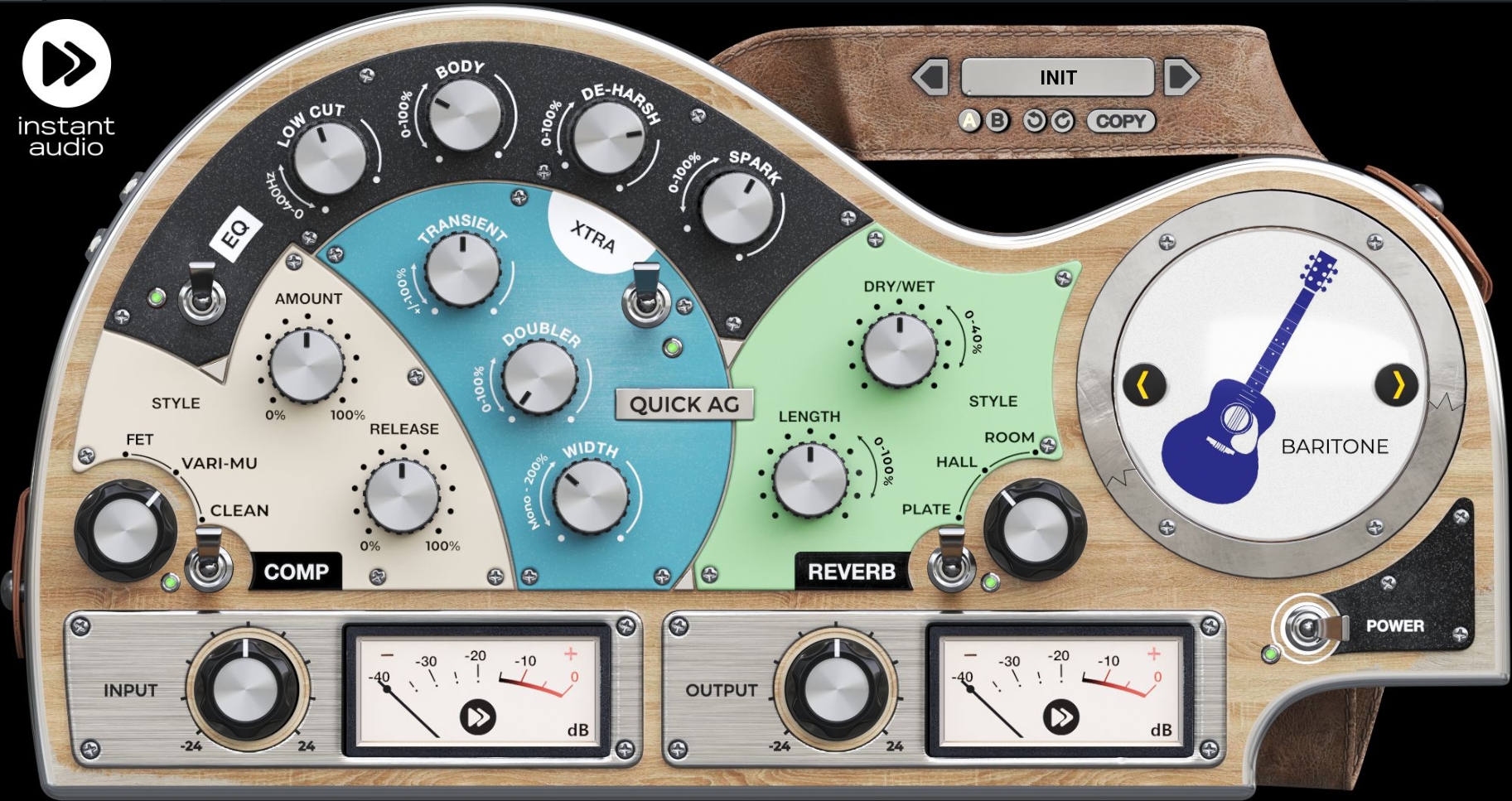 We proudly present the first fruit of the first cross-brand collaboration within United Plugins. The FireSonic and SounDevice Digital teams joined under Instant Audio brand and debut with their Quick AG.
Although it looks easy, mixing acoustic guitar, ukulele or mandolin is a very hard job. So many things can go wrong. That's why we created Quick AG - the shortcut to the perfect and natural acoustic instruments sound.
Acoustic Guitar Mixed Easily
Quick AG is here to set the sound for your acoustic instrument within a few seconds. Choose instrument type you are about to mix. Quick AG sets the hidden parameters of compressor and EQ to ideal positions. Still, you can tweak the body and spark to fit your recording.
Blend between three compressor types and three kinds of reverb. Ad stereo width, control transients and use naturally sounding doubler. Quick AG offers all that in one pack.
Grab the Intro Price - 81% off
Instant Audio Quick AG is an all-in-one acoustic guitar solution compatible with major VST/AAX/AU DAW applications on both Windows and macOS. The price is set to €99. But you may grab the intro price which gives you 81% off (€19) off until the end of August.