1 week ago
Moderator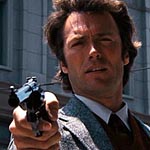 The Zodiak "Tilt-n-Filter" equalizer from Buzz Audio
---
Equalize a different way...
We are proud to introduce the Zodiak "Tilt-n-Filter" dual channel eq, a new concept in equalisation aimed at processing individual instruments and vocal tracks. The Zodiak idea is the brain child of music engineer
Zak Cohen
, and it is based on a series of eq plug-ins Zak would routinely set up to process music tracks inside his DAW. The Zodiak reproduces this concept with the same series of eq elements - but in the analogue domain so it can used ahead of the DAW input.
The main element of this design is the Baxandall style Tilt eq circuit, combined with selectable high and low cut filters and a parametric mid range control. This combination of eq elements creates a new versatile sound shaping tool that is easy to use producing natural and musical results.
The Zodiak caters for a wide range of applications that would otherwise require multiple processors. What's more - the Zodiak is available with three different signal path options to suit your taste and budget.
From | US$1575 | €1495 | £1270 | Now shipping.
Learn more >>>
Cheers
Tim Farrant
Available with black or silver face plate.