6th October 2019
Super Moderator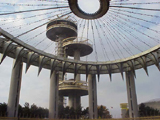 The Tiny Big Mobile has been quite flexible...
---
01 On location on Atlantic Beach with Tiny Big Mobile setup as a voice over & interview space

02 Tiny Big Mobile rawks as an on location ADR & mobile voice over booth!

03 Sometimes a 'tiny' approach yields the bigger resolve

04 On location 'Pre-Record' van

05 TBM & TBU outside pair up

06 TBM outside front at Newport Folk Festival

07 TBM outside rear at Newport Folk Festival

08 Tiny Big Mobile indeed!

09 TBM outside driverside windows

10 TBM outside passengerside windows

11 TBM outside driverside view of console

12 TBM inside wide shot

13 TBM inside center view

14 TBM inside daytime view

15 TBM inside nighttime view

16 TBM at Farm Aid 2018

17 TBM inside view from driverside window

18 LCR on TBM

19 TBM inside view from passengerside door

20 TBM inside view of MADI Record Rack

21 Mobile ADR

22 Mobile ADR with small record rig

23 Mobile ADR test in TBM

24 Mobile ADR booth

25 Mobile ADR Booth money shot!

26 Mobile ADR view from booth

28 On location mobile ADR on a Red Hook soundstage set

29 Holding for talent in Red Hook on board the Tiny Big Mobile

30 ADR booth is cleared, and ready to accept the principal recording equipment for a multiple day live broadcast

31 Some of that (Kooster's son) Tyler action goin' on here!

32 Tyler and Graham doin' the do on board Tiny Big Mobile

33 A quick test in Durham, NC for a dual record, 128 track video shoot while we hold for our support vehicle

34 Tiny Big Mobile in the DPAC long dock in Durham, NC


...Any questions?