6th May 2007
Moderator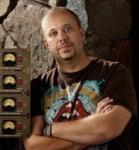 High-End Forum Guidelines - UPDATED!
---
This forum is here to talk about high-end equipment and high-end production techniques/discussions.
Threads that are not 'high end' will be moved to the appropriate forums!
If you have questions about plug-ins, computers and sound cards - post in
MUSIC COMPUTERS
(We realise there are a handful of very expensive "high end" plug-ins but we believe you will get better traffic/discussion there, not here).
If you have info on new products post in the
NEW PRODUCT ALERT
If you have any mastering related questions post in
MASTERING
If you have questions about "affordable" (ie - inexpensive!) gear post in
THE LOW END THEORY
If you have questions about remote recording please post in
REMOTE POSSIBILITIES
If you have questions about live sound engineering post in
LIVE SOUND
If you have have techy questions about repairing/modifying gear post in
GEEKSLUTZ
If you want to moan/whine/complain about recording sessions and equipment post in
THE MOAN ZONE
If you want to moan/whine/complain about Gearslutz (or better yet, give us constructive feedback) post in
FORUM ISSUES & SUGGESTIONS
Off topic and general chatter should go in the
GEAR FREE ZONE
(shoot the breeze!)
Please search the forum prior to posting. A lot of stuff has already been discussed to death.
This is the high-end forum and we expect people to act "high end". We do not tolerate personal attacks or other hostile behavior.
Finally, please remember that the High End is about
EXPENSIVE STUFF
only and it is to be used to talk about gear and production techniques only. Studio threads, "session politics," marketing/website threads etc should go elsewhere. Threads will be left or moved at the moderators' discretion. If you are unsure about whether a thread you want to post belongs here or not, please send a mod a PM.
If you see something that shouldn't be here, please use the 'report' button. If we move your posts, we are not singling you out! It is only because we think you will get a better answer/better discussion elsewhere!