2nd July 2005
Moderator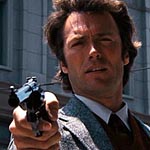 RoHS Directive
---
Many may or may not be aware of the RoHS Directive which takes effect 1st July 2006. In simple terms the Directive is:
The Restriction of Hazardous Substances in Electrical and Electronic Equipment (RoHS) Directive was passed into law by the European Union (E.U.). It affects manufacturers, sellers, distributors and recyclers of electrical and electronic equipment containing lead, cadmium, mercury, hexavalent chrome, polybrominated biphenyl (PBB) and polybrominated diphenyl ether (PBDE). After July 1, 2006 the use of these materials will be banned in new products sold in Europe. The RoHS Directive compliments the WEEE Directive.
There has already been some discussion on this subject in other threads, but I thought it might be useful for the manufacturers who frequent GS to discuss this issue and perhaps help each other with ideas on how we are going to deal with this.
For me, I have probably have 50,000 different components sitting my shelves (resistors, capacitors, seminconductors) which may not meet the Directive because they contain lead in the leads. What do I do about this - throw them away? Or do I stop exporting to Europe until I have used them all up?
This website has some very useful information on the subject...
http://www.pb-free.info/
Tim.