4 days ago

Mackie M-800 Power Amplifier Repair
---
I could not find much online for this M-800 problem but it also seems to have affected the M-1400 big brother. Here is a website I just made to help others:
http://240260280.com/music/M800/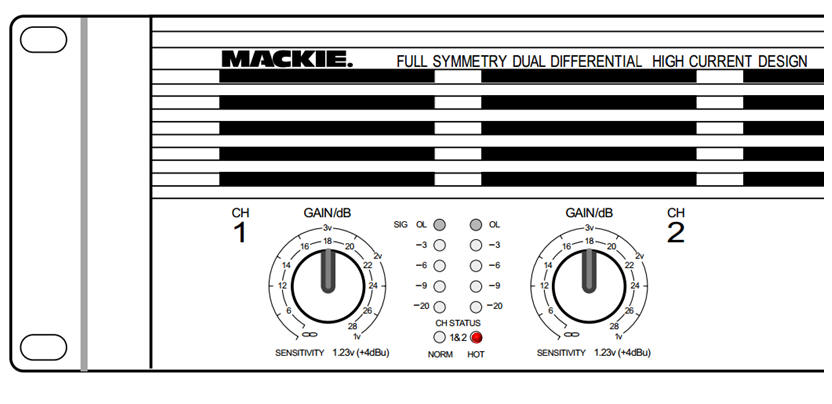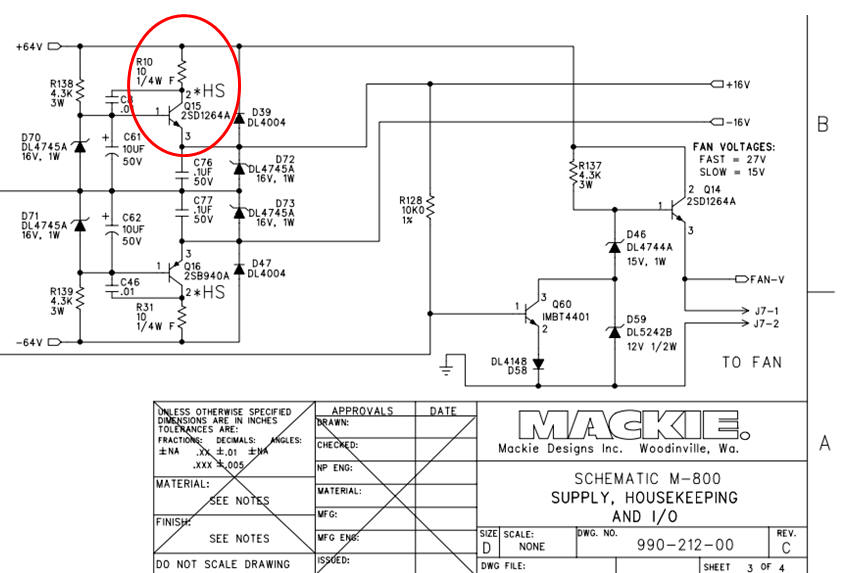 Symptoms:
- HOT LED on the front panel remains lit, even after a cold start.
- No audio passes through the amp as the HOT Status activates the Muting Circuit
- All DC power rails can be read by multimeter except the +16V (it is at 0V)
- R10 (A 10ohm through hole resistor that feeds Q15) is open (+64V on one side and 0V on the other.
Solution:
Replace R10 10Ohm resistor
Replace Q15 2SD1264A power transistor
Notes:
- You need a small Torx screw driver to remove screw holding Q15 to heat sink
- Screw the replacement Q15 to the heat sink before you solder it
- R10 replacement can be soldered to underside if you do not have the tools to remove it.
- De-soldering R10 from +64V rail is difficult due to heat absorption. There are two convenient larger unused through-holes next to R10 that you can use.
- Sometimes the ribbon cable causes strange problems and simply unplugging and reconnecting fixes these intermittent problems.
- There is a line of filled through-holes on the circuit board that are test points for all voltages
- Bonus Points: The 2 pin header test points for biasing should be set to 30mv using the trimmer pot for each channel.