27th July 2004
Super Moderator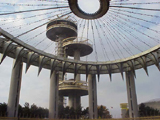 David Baker Memorial Service Notice
---
I received this notice the other day and wanted to share it everyone that visits our Remote Possibilities Forum...
July 25, 2004
To: Listings/Critics/Features
From: JAZZ PROMO SERVICES
Press Contact: JIM EIGO,
[email protected]
We are deeply saddened to have to report that the great recording engineer David Baker has passed away. He died peacefully in his sleep after finishing a session in Rochester, New York on July 14, 2004. He was 58. Mr. Baker is survived by his wife, Kyoko Baker.
A private family funeral will be held in Atlanta on July 24.
A memorial service is being planned for Monday, August 16 to be held in Studio A of Avatar Studios. A semi-formal service with family members will be held for about an hour starting at Noon. The studio will be open until 10 PM for people to stop by and pay their respects.
We are expecting a few musicians to pay musical tribute to Mr. Baker. If you are interested in performing, please contact Kirk Imamura at Avatar Studios in advance. The performances will be recorded a la Baker-style and will be given to family members. The recordings will not be for commercial distribution. As plans become finalized, details will be posted at
www.avatarstudios.net
under the News section.
David Baker was a terrific engineer with a long & distinguished career spanning 40 years with over 2,000 excellent recordings. Mr. Baker had recorded for ECM, Enja, Blue Note, Atlantic, Sony, Verve, Black Saint / Soul Note, MaxJazz, Universal / Polygram among many other record labels. Mr. Baker's long-term working relationship with Shirley Horn earned him a Grammy Award in 1998 for recording I Remember Miles for Verve. He has also worked with a wide variety of artists including Will Boulware, Dave Liebman, Richie Beirach, Larry Coryell, Paul Bley, Al DiMeola, Art Farmer, Medeski, Martin & Wood, Maria Schneider, George Russell, Maceo Parker, Bruce Barth, John Scofield, John Zorn, Sun Ra and numerous others. Most recently, Mr. Baker had applied his years of live recording experience to doing archival recordings for Jazz at Lincoln Center's 2003/04 Season, including performances by The Dave Brubeck Octet and Toots Thielemans.
Mr. Baker was also a very generous teacher and shared his knowledge, experience and opinions freely. Everybody he came into contact was deeply influenced by him. He made lasting impressions on all of us and we collectively have many stories from him that we can tell, as well as stories about him. His death comes as a complete shock and we truly feel like we lost a member of our family. Please join us in saying a prayer for him. We can honor Mr. Baker by continuing to make excellent recordings as he would have wished us to.