20th October 2013
Lives for gear Quote:
Originally Posted by
ozy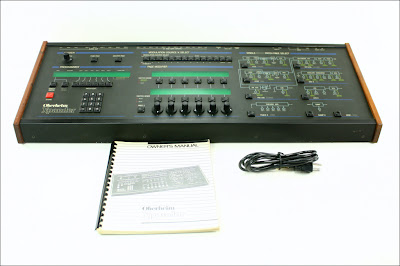 One of the most desired and expensive synthesizers, the Oberheim matrix12/xpander
Am I alone in noticing it features just SIX knobs (plus the general volume)?
What matters is:
a) that the knobs are well-funcioning and don't upset you
b) that the menu structure and user interfaces are coherent with the machine's engine.
as an owner of one i can tell you its desirable because of its SOUND, not because of "phenomenal" user interface.. we just put up with it , because we have to. it aint bad per se, but... id take a design with even 20 knobs over this any time of day.. if it sounded the same.
also, just because someone made something certain way 30yrs ago, doesn't imply we have to put up with it today. imo looking at P12 keyboard price/knobs is a much better/relevant context for comparison to P12 rack, than referring to specific vintages. and that one leaves many underwhelmed, including me.