14th January 2020
Gearspotting on "Bob's Burgers"
---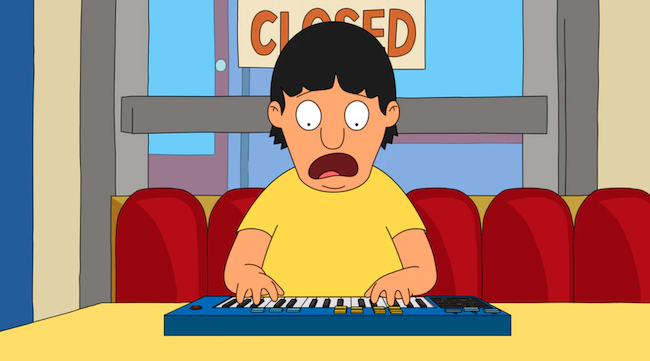 Budding electronic musician Gene Belcher falls in love with a "drum machine" at the local second-hand music-instrument shop in the series' latest episode.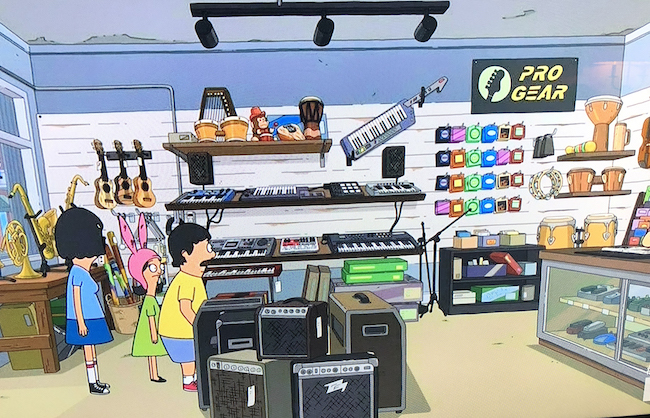 Of course [SPOILERS], his un-self aware noodling distresses the shop keeper, and thanks to additional meddling by scrappy sister Louise, gets him outright BANNED from said establishment.
The source of his infatuation: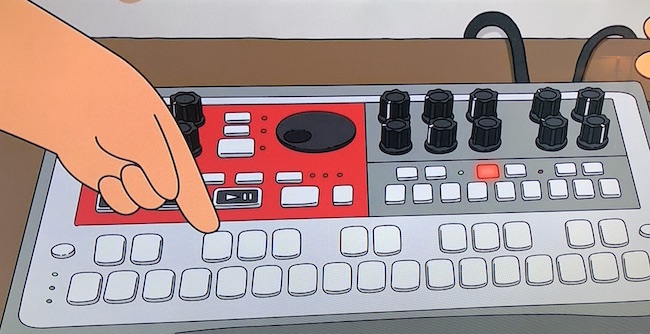 Although purposely made to sound overly blippitty bloopey with a side helping of plink plink noice, the sound source of the never-named "drum machine" seems like it could very well be an Korg ER-1. (Had one for some time and it got well-used on one of
my favorite tracks that I produced
.) Notice the keyboard arrangement of step buttons on "drum machine" instead of traditional single row, which is how ER-1 does it.
Price at shop: $225. Which is a bit more than I paid for mine 10 years ago (I think?) but seems to be about the going rate. (Personally, I think a Drumbrute Impact is a much better deal new at $299.)
Just remember, Gene. It's not the gear but what you do with it. I would have also recommended he check out some free software on home computer (although he did ecstatically describe the feel of knobs in his hand, etc. and I'm not sure I've ever seen a PC in the Belcher household.)
---
Last edited by Deleted b788fee; 14th January 2020 at

10:07 AM

..