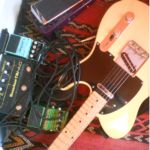 #1
15th May 2012

15th May 2012
topline writers in EDM
---
What is your approach to songwriting in this genre?

Are you writing the whole song in the "traditional manner" I.e. with a typical structure?

Do you find the hook first and fill in the blanks later?

Melody first, words later?

Subject matter is pretty generic most of the time (at least in Trance)... It's always about finding those visual twists in the verses that's the challenge IMHO

Thoughts?