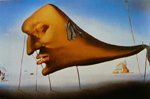 #1
20th May 2006

20th May 2006
Moderator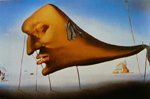 Joined: Jan 2004
Location: New Zealand/Switzerland/guitar case
Posts: 9,848
Thread Starter

sparks and smoke in my midi / usb !! emagic amt8 users please read!
---
hi
I just plugged in my emagic amt8 for the first time (midi 8x8 interface via usb)
I bought it second hand with no adapter.
I bought a 9 volt AC adapter as I am told it takes. (ie. AC in AC out)
I plugged it in and usb'd it to my
G5
and it all showed up in the audio/midi set up nicely.
then I started smelling a burning plastic smell, and I soon noticed smoke coming from the unit.
so I unplugged it quickly.
I took the lid off but the burning had died away (it was about 10 mins later) so I couldn't tell where it was coming from. So I plugged it back into the 9v adapter but not my
G5
and waited for smoke. Nothing happened.
So after a while I decided to plug it back into my computer but as I did so sparks arced between the usb connetion and the usb cable. No need to say I deided not to plug it in properly.
Does anyone have any idea whats causing this or what I can do, preferably not throw it away..
I have it plugged in via a powered usb hub.
thanks
narco