#1
22nd May 2008

22nd May 2008
How to repair a bass drum
---
Hello,
I got this great big drum, which appears to be an old marching band bass drum. It looks as though the skins are made of some animal hide, but as you can see in the pictures, there is a pretty substantial tear in one of them: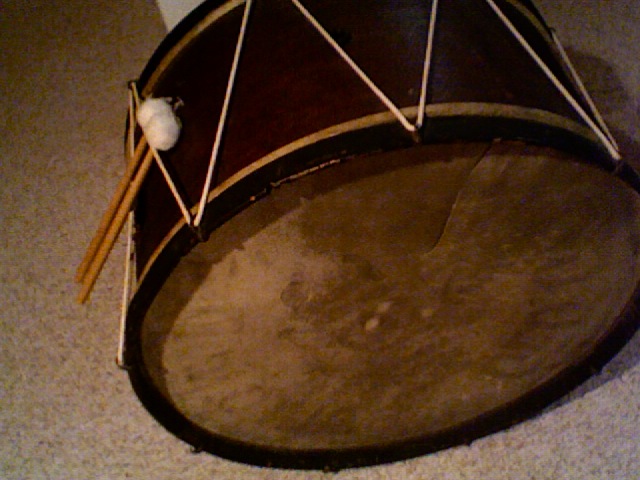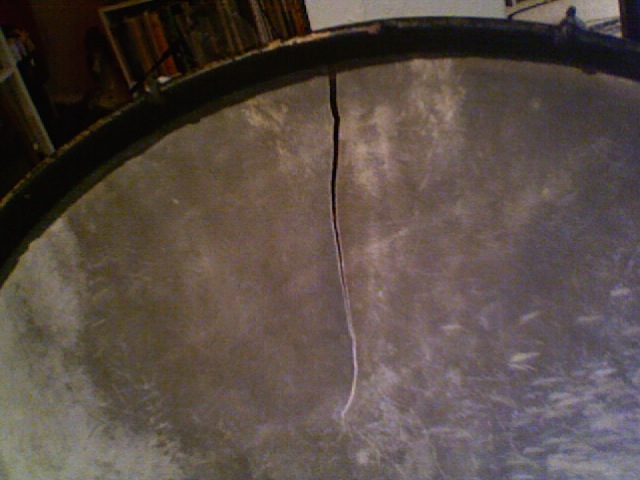 Does anyone have any suggestions/advice on how to repair it? Is there some special material and/or adhesive I could use to heal the tear?
As always, and help will be much appreciated.
Sincerely,
p.