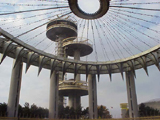 #1
26th August 2004

26th August 2004
Super Moderator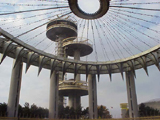 Thread Starter
Another Kind of Blue - the Latin Side of Miles Davis / The Remotester's thread
---
Awhile ago, some folks over at the Remote Possibilities forum asked me to post some tunes for review.

It's taken sometime, but I got permission from the producer at Half Note Records to upload a couple of tunes from their catalog.

I picked two of my favorite numbers from Conrad Herwig's CD entitled…
"Live at the Blue Note -- Another Kind of Blue -- The Latin Side of Miles Davis."

The tunes are "So What" 9:43 and "All Blues" 8:17.

This recording also features Paquito D'Rivera, Brian Lynch, Dave Valentin, Mario Rivera, Edsel Gomez, John Benitiz, Robby Ameen & Richie Flores.

All arrangements were handled by Conrad Herwig and Brian Lynch.

This live Aura Sonic recording was produced by Jeff Levenson.
It was recorded, engineered and mixed by myself.
Jon D'Uva handled the ProTools rig during the mixing and editing stages.
My audio technicians on location were Duke Markos, Jon D'Uva, Mark Tomase and Andy Bigan.

I did my best capturing what it may sound like seated right in front of the band at the Blue Note Jazz Club in NYC. I kept the dynamics open and the sound as wide as possible -- It's almost like being there in person.

Jon D'Uva shall upload the tunes from his computer in the next few minutes, please stand by.

I hope you enjoy the sounds.