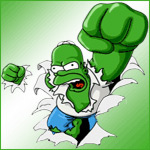 #1
19th January 2012

19th January 2012
Do NOT start a thread in this forum to promote yourself!!!
---
This is not a "promotion" forum.

Immediate bans to any and everyone who starts an off topic thread to promote themselves.. or ANYONE ELSE!

There's a few people here who specifically start threads to hype themselves up and link to their YouTube videos... Facebook pages, etc.... Permanent bans are coming down the pipe for these people and others.

If you've been a member here for over a year and still start non-gear related threads in this forum, you are going to be banned.

I have no more patience for these people... Plain and simple... I don't care who you are.

You don't belong here.