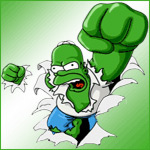 #1
24th June 2011

24th June 2011
No More "Mix My Music" or "Check Out My Music" Type of Threads
---
For the last time... These threads are not allowed.
Every day there are at least three new threads either asking for someone to mix their music, or to check out their music.
There is a dedicated thread for people to post their music in at the top of the forum.
And if you want to hire someone to mix your music, you can go here:
Jobs Offered - Gearslutz.com
I will be handing out bans for people who break this rule from now on.