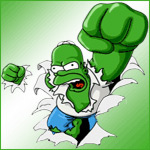 #1
10th June 2009

10th June 2009
The OFFICIAL "Please Check Out My Mix/ Music" Thread
---
This thread is for showing your mixes, asking for advice on a mix, etc.
Do Not Start a Thread Asking For People To Check Out Your Music!!!!!!!!
POST MP3's HERE IN THIS THREAD!

NO MYSPACE, SOUNDCLICK OR OTHER OFFSITE LINKS... MP3's ONLY, attached to your post.

Also, please note... No one is obligated to check out your music. If you don't get any feedback, then get back to work and don't worry what other people think.