Hi,
please have a look at
musoneo | Learn Ableton Live, Cubase and more. Sound Design and Music Production Video Tutorials | polski
! We are a new online training centre, based in beautiful Warsaw city, Poland. Musoneo.com is offering Ableton Live courses as well as more task-oriented video series, created by pro sound-engineers and editors. All courses are provided in video streaming technology hence the Internet connection is all you need to watch them.
Currently, we have 4 courses on offer:
1. Ableton Live 8 (33 episodes / ca. 4 hours) – 19.99 USD / 90 days
Training offers an overview of Ableton Live interface, data management and clip editing techniques. However, you'll also find here tutorials on random scene launching, creative key mapping and so called 'dummy clips'. For those still new to Ableton Live or considering a switch from other DAW, we have a great episode on session vs arrangement view (this one is free).
2. Synthesizing Drum Sounds (9 episodes) – 7.99 USD / PayPal / 45 days
3. Pulsating Chords (6 episodes) – 2.99 USD / PayPal / 45 days
4. Programming Beats (12 episodes) – 7.99 USD / PayPal / 45 days
Or you can have them all for 25 USD / PayPal / 180 days

You might also want to check our YT channel:
musoneo - YouTube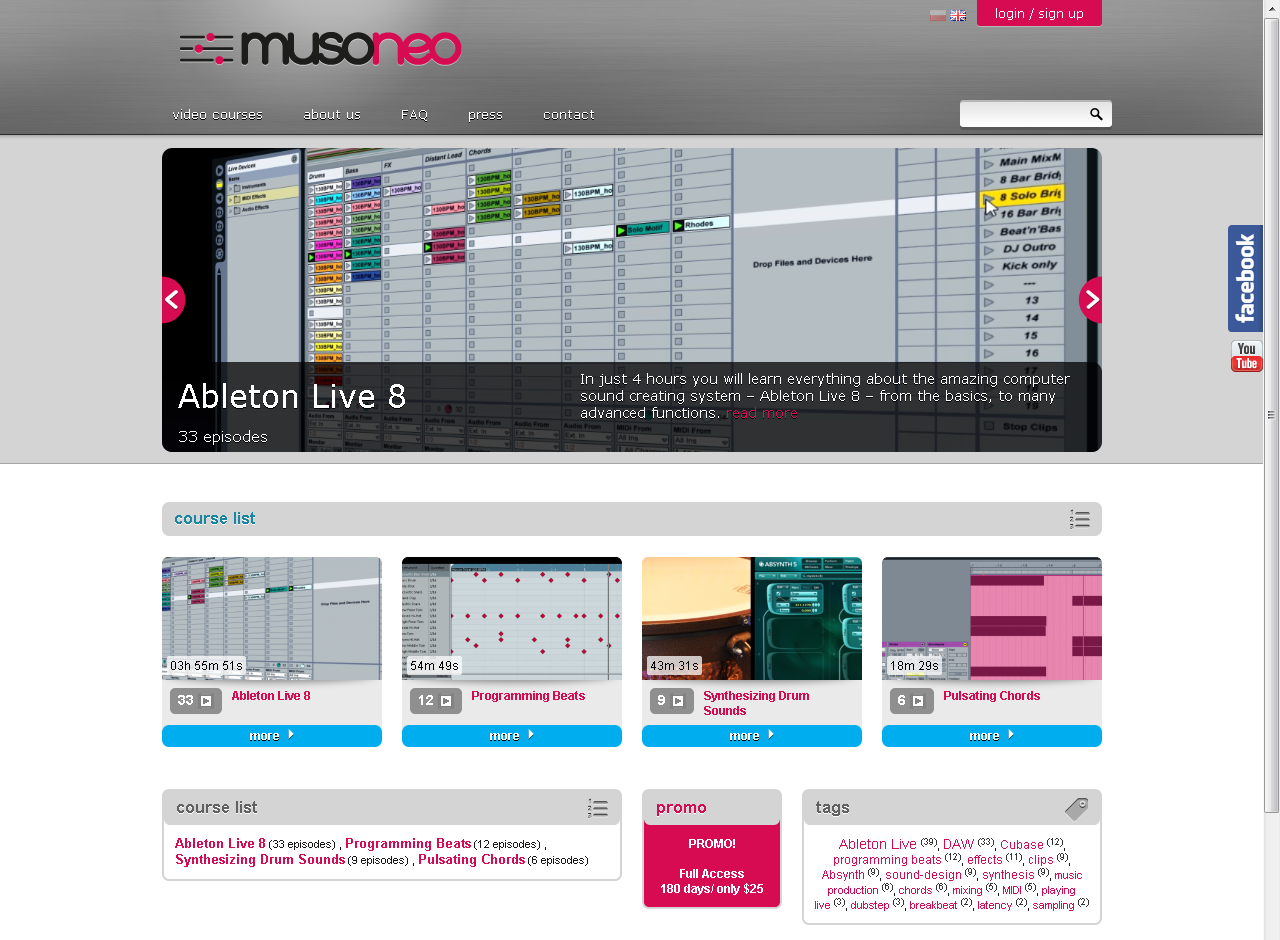 Kind regards,
Maciej
----------------------------------
musoneo.com
editor-in-chief
info@musoneo.com