Clap Drums Free VSTi released by Softrave
Clap Drums free VSTi
This virtual instrument have 400 clap drum sounds from various drum maschines & keyboards.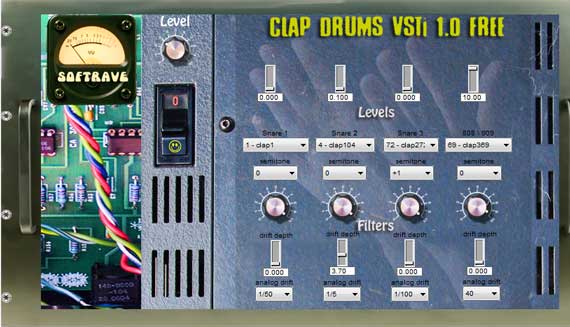 Program will offer you to install toolbars, you can accept them to help developer or decline it.
If you want to purchase licensed version without toolbars offers you`re welcome to pay us 10 Dollars with paypal button, we will send you your personal licensed version of Clap drumsVsti by email.