#1
3rd December 2011

3rd December 2011
DIY Rehearsal Room / Studio
---
Hi Gearslutz!!
I am the drummer of a London based band called Isurus.
IsurusOfficial's Channel - YouTube
ISURUSBAND.COM HOME
We used to rent a studio unit in South London but recently decided to design and build our own rehearsal room / studio. The room will be small, only 3 x 3 metres due to space limitations of the room that we have to build within.
Needless to say we are building a room within a room but we have also created a modular design so that the studio can be dismantled and moved quite easily. We can then also easily and cheaply add modules to expand the room.
The room is now complete after the past couple of months of hard work. The room is a huge success. It was very good value at under £2,000 and performs quite shockingly well. I am yet to do a db reading to determine the actual level of sound proofing but we had our singer shout as loud as possible inside the studio and could not hear anything 2 meters from the exterior door.
For any band looking for a cheap and very effective solution to rehearsing, definitely consider this method.
We used steel doors with a unique form of MLV stuck to one side. More on this will be covered below.
Here is to scale action shot of what we are aiming for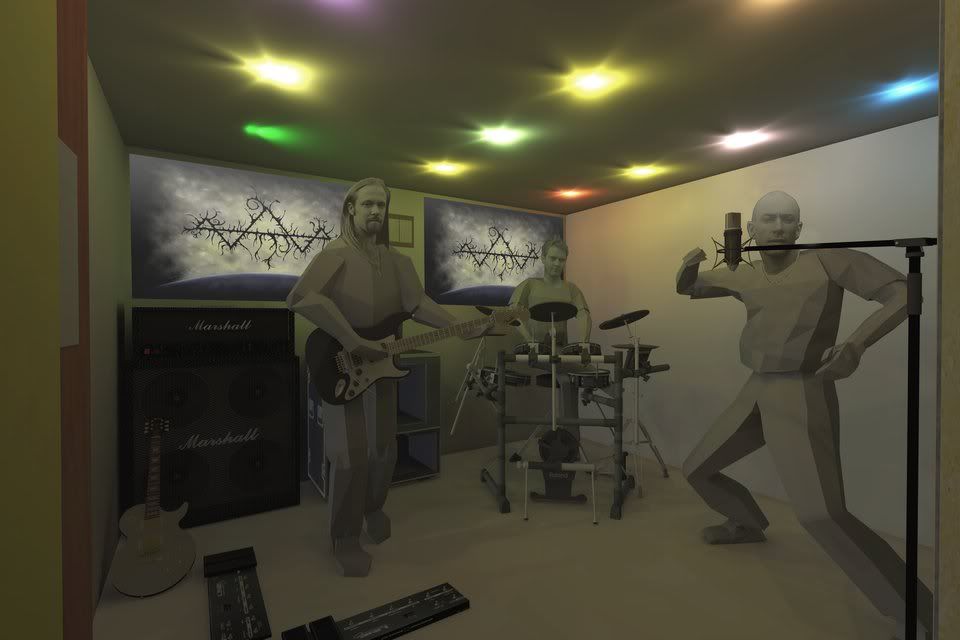 Here is our studio build journey. Enjoy.