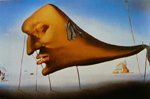 #1
11th March 2008

11th March 2008
EWQLSO or Vienna Special Edition? Orchestra samples for film..
---
for film scoring work, for a small budget film (with a bigger budget look), which would you recommend more out of:


Eastwest / Quantum Leap Symphonic Orchestra Platinum Edition

or

Vienna Instruments Vienna Instruments II Special Edition Sample Library?

and why?

I am mostly interested in ease of use, as I believe both will provide good sample quality.

The East West offering is their top of the line product, the Vienna offering is their bottom of the line (for a full orchestral sample set). The flagship Vienna version is too pricey for me.

I am using Logic.

Thanks alot for your help

narco

ps. If anyone is selling...