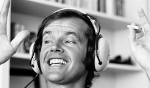 #1
1st November 2012

1st November 2012
x86 Moderator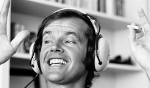 Joined: Mar 2005
Location: Winterthur, Switzerland
Thread Starter
The Windows 8 thread - post your experience here
---
hi guys,
all Windows 8 stuff that is not "problem" related get's in here. NO "we hate Microsoft" posts, no Windows 8 bashing.. we want the facts.. not your "it's all bs go to hell Microsoft" posts. thanx.

my first initial impression is:
- if you make it look like Windows 7 and get rid of the Metro design, implement the start button again, it's like Windows 7 except that you need an hour or so to find the system settings and tweak content in there..
- I installed Windows 8 as a second OS besides my Windows 7 and used a DAW benchmark (
DAW Bench : DAW Performance Benchmarking
) and was not able to use as many plugins in Windows 8 as in Windows 7 before my ASIO meter collapsed.
- it seems to me, that programs start faster, but don't run faster
- always wait for Service pack 1 with a Microsoft product before using it in a professional environement
last but not least:
it's an OS, it's not a new brand of coffe. so calm down, relax and enjoy or stick with Windows 7 if you don't like 8.
cheers