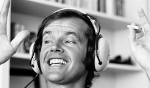 #1
13th September 2005

13th September 2005
x86 Moderator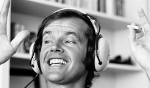 Joined: Mar 2005
Location: Winterthur, Switzerland
Thread Starter


FORUM Rules
---
Because of posted recomendations for illegal software, cracks and some very unfriendly replies, I will post some rules here:
1. Don't even think of posting links to cracked software or cracks & certainly don't recommend cracks or cracked software! (this also means modified bootloaders either soft- or hardware!)
==>effect:
a. post will be deleted,
b. warning sent via PM or Mail,
c. second offense, your account will be deleted
2. If you think a question is too stupid to ask in the computer- forum, simply DON'T reply! Ironical-answers are welcome

there have been many "unfriendly"-posts around.
3. Try to stay on-topic
4. We are tired of MAC vs. PC discussions. Threads like this will be automatically locked and/or deleted. If you continue to post these type of threads, after a warning, we may suspend your participation in the Music Computer forum.
5. If you think my English sucks.. you are right and welcome to teach me!

6. No FLAMEWARS allowed in music-computer-forum
7. 'Never discourage anyone...who continually makes progress, no matter how slow.' - Plato => thanx Gil
8. No discussion about "when is brand XYZ" going native with their products allowed.
more to come if necessary...
have a great time & enjoy gearslutz.com!
cheers George & Geert
__________________
Quote:
"recording engineers don't die, they are dragged into the grave by the shear weight of their balls."
Malcolm Chisholm
---------------------------------------------
www.georgenecola.com
produce & mix itm/gear & fun
blog.georgenecola.com
reviews & gear
---
Last edited by Jules; 28th January 2006 at

11:50 PM

..